Governing Ourselves
Governing Ourselves informs members of legal and regulatory matters affecting the profession. This section provides updates on licensing and qualification requirements, notification of Council resolutions and reports from various Council committees, including reports on accreditation and discipline matters.
Appointments
New Manager of Communications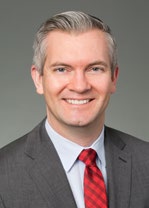 Bill Powell
Earlier this year, the College welcomed Bill Powell as the Manager of Communications.
Powell brings a wealth of communications and operational experience gained over 20 years in the private sector including, most recently, eight years in a leadership capacity with Air Canada.
Born and educated in St. Catharines, Ont., Powell excels at working collaboratively with stakeholders and leveraging the latest digital, video and print mediums to boost engagement and bring messages to life.
In the words of Powell, "As a product of the Ontario education system, I am proud to have joined the Ontario College of Teachers and support the profession and people that played a key role in instilling important life skills which shaped the person I am today. I feel that this is my opportunity to give something back for all that was invested in me."
New Chair of the Public Interest Committee
Bill Kirkwood
Bill Kirkwood became the Chair of the Public Interest Committee on March 4, 2014, for a three-year term.
Kirkwood retired from Ontario's Ministry of Education in 1994 after a distinguished career in public education that included 14 years as a secondary school teacher in Peel. After serving two years at the Peel board's head office, Kirkwood joined the Ministry of Education where he held positions as education officer, executive assistant to the deputy minister, and acting director of Communications and Marketing in the Administrative Services Branch of the Central Ontario Regional Office.
After retiring from the Ministry, Kirkwood served as Director of Education Services for the Purchasing Management Association of Canada from 1994–97. A qualified principal and supervisory officer, Kirkwood holds a B.A. and an M.Ed.
He served as an appointed member of College Council from June 2007 until February 28, 2014, and has occupied seats on the Executive, Fitness to Practise, Accreditation, Editorial Board, Election and Quality Assurance committees.
Council Welcomes Three New Members
Elizabeth Edgar-Webkamigad
Elizabeth Edgar-Webkamigad is manager of the Baawaating Family Health Team, which coordinates the provision of primary health care services to patients in the community.
She has served as an instructor at Sault College teaching a course in the Introduction to Aboriginal Peoples of Canada to students in various programs. Since 1992, she has worked as a consultant, trainer and public speaker with Bea Shawanda and Associates on subjects such as family systems theory, community trauma and recovery, community development and cross-cultural education. Between August 2007 and September 2010, she served as executive director of the Indian Friendship Centre, helping to implement, evaluate and account for various health and social programs in a network of partnerships in Sault Ste. Marie and the neighbouring First Nation and North Shore area.
Edgar-Webkamigad has also been a youth program coordinator, a community work program instructor and substitute teacher in social work classes at Algoma University.
An honours diploma recipient in social service careers from Mount Royal University in Calgary, she completed her B.A. in Anishnaabemowin and Indigenous Studies and graduated from Shingwauk Kinoomaage Gamig (partnered with Algoma University) in 2013. Edgar-Webkamigad is completing her final practicum placement in the Aboriginal Teacher Education Program at Queen's University and will graduate with her B.Ed. in 2014.
Edgar-Webkamigad was appointed to Council in March 2014 for a three-year term.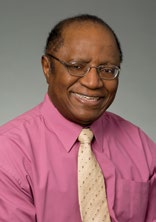 Godwin Ifedi
Godwin Ifedi, a settlement counsellor with the Ottawa Community Immigrant Services Organization, is a dedicated community volunteer and advocate for newcomers and the disadvantaged.
A member of the Ottawa Police Service's Community and Police Action Committee, Ifedi has volunteered for the boards of the Social Planning Council of Ottawa, Causeway Work Centre (a not-for-profit agency that provides vocational training and work experience for people with serious mental health disorders) and Tanglewood Hillsdale Community Association (a residential community organization that provides recreational and family support services to 15,000 households).
Nigerian-born Ifedi is the president of Black History Ottawa, the past president of the Nigerian Canadian Association and the Otu Umunna Igbo Cultural Association. He is also creator and editor of Black Ottawa Scene, an online monthly news magazine that focuses on people of African descent in the national capital region.
Ifedi is a graduate of the University of Manitoba and the University of Ottawa and, for 12 years, was a registered member of the College of Occupational Therapists of Ontario. He also served on that college's council and then held posts as administrative director and senior occupational therapist with the Royal Ottawa Hospital.
Ifedi was appointed to Council in March 2014 for a three-year term.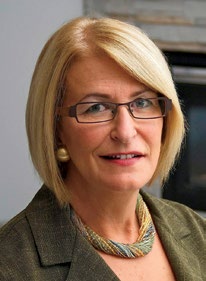 Ronna Warsh
Ronna Warsh, a leadership coach and consultant, is a 35-year veteran in the human services field. She's a former Community Development and Health Commissioner for the City of Windsor, and she served the province as a community programs manager with the Ministry of Community and Social Services and the Ministry of Children and Youth Services.
Warsh has worked in small non-profits and in government at the municipal and provincial levels, collaborating with agencies that provide health care, child welfare, employment, development services, child care and children's mental health services. She has held leadership positions on several boards, is a founding board member of a successful Family Health Team and has worked closely with many funders of human services including government and private donors.
As Windsor's Community Development and Health Commissioner, Warsh oversaw a staff of 850 and a budget of $250 million.
She has a B.A. in psychology and a master's degree in Special Education from the University of Windsor and an Early Childhood Education diploma from Seneca College.
Warsh was appointed to Council in April 2014 for a three-year term.