Final Exam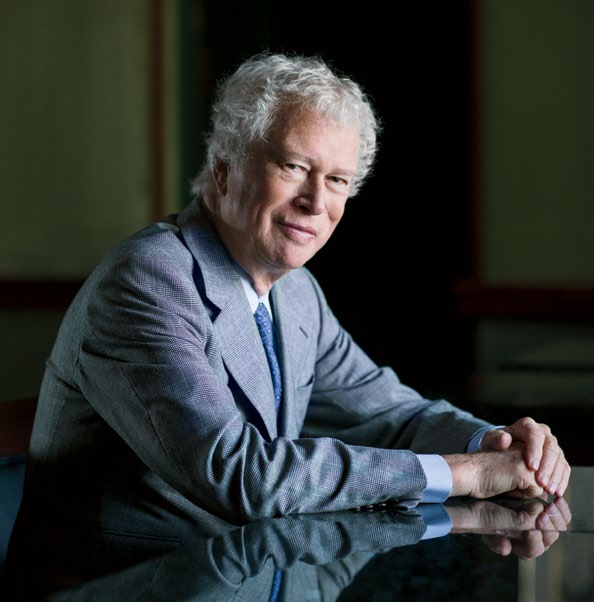 Global Thinker
The Canadian hero of the Iran hostage crisis shares how his early years shaped his perspective.
By Laura Bickle
Photo: Anya Chibis
Keynote Speaker
On November 5, Ken Taylor discusses working in the public interest at the 2014 College Conference. For more information, visit events.oct.ca.
Name: Ken Taylor
Born October 5, 1934; raised in Calgary, Alta.
Attended Balmoral Junior High School and Crescent Heights High School, both of which are in Calgary
Completed his B.A. at Victoria College at the University of Toronto and his M.B.A. at the University of California, Berkeley
Served as a diplomat in the Canadian Foreign Service from 1959–84; named Canadian Ambassador to Iran in 1977
During the Iran hostage crisis, Taylor, along with his wife, Pat, and immigration officer John Sheardown and his wife, hid six Americans until they formulated a plan to escape the country on January 28, 1980; Taylor was hailed a hero
His involvement in the covert operation has been immortalized in the documentary and book Our Man in Tehran, as well as in Argo, the Oscar winner for Best Picture in 2013
Left the foreign service in 1984; served as senior vice-president of Nabisco from1984–89
Was the chancellor of Victoria University at University of Toronto from 1998–2004
Made an Officer of the Order of Canada in 1980 and awarded the United States Congressional Gold Medal in that same year
Describe your school-aged self.
In elementary school I was tentative; comfortable but not confident. High school was a different story. I was into sports and I did OK academically.
What was your favourite subject?
English. I liked to read and write. I still do.
Who are your favourite writers?
Michael Connelly, John le Carré and Alan Furst.
Favourite literary pieces studied?
I think I've read every Western novel ever written. Sheriffs were my heroes.
Favourite historical figures?
I was born in 1934; World War II happened in my formative years. My favourites were attached to the military: Generals [Dwight D.] Eisenhower, [Bernard L.] Montgomery and [George S.] Patton.
Fondest school-related memory?
The fun I had with friends. It's the essence of school — social interplay and learning to get along with everyone.
Your favourite way to spend recess?
Playing whatever game was on at the time — soccer, basketball, football.
What was your dream career?
I didn't have one. I did, however, know that I wanted to go to university and work internationally. I marvel at the young people today who have a clear career path in mind.
What do you wish you had been taught in school but weren't?
I would have preferred more history — Canadian and international. We live in a global world; students need to understand what is happening outside of our borders.
What was the quality that you most appreciated in a teacher?
Expecting a fair amount from students, and being rigorous, but it was equally important to me that a teacher show some empathy.
What advice did you give students when you were a chancellor?
Graduate, get a passport and leave. Sure, come back, but it is important that our students get a sense of the world early on in life.
How has your global perspective influenced your views on education?
In Canada, we're lucky; education is a given. In other countries, it is highly improbable. What a gift it is for a young person to receive an education.
Tweet @OCT_OEEO [include #FinalExam] a selfie of you with your favourite Professionally Speaking article from our June 2014 issue for a chance to win a Ken Taylor-signed copy of Our Man in Tehran.