Registrar's Report
Your Best Foot Forward
Agility — and the ability to readily adapt to change — will determine your path forward and the learning journey you help your students take.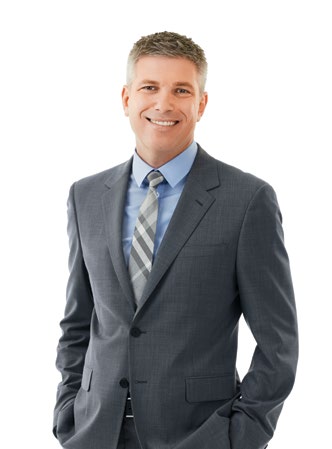 Intelligence. Compassion. Ambition. Perseverance. These are some of the themes that came to mind as I considered a topic for the convocation address I was invited to deliver last June at one of our faculties of education. As I was contemplating the many possible topics, I glanced down, deep in thought, and fixed my stare on my shoes. That's it! I thought. No, not footwear but footwork — agility.
We live in complex times and I believe we need to be agile to achieve success. We need to be able to read our environment and respond appropriately to anticipate and adapt. When we face uncertainty, we need to maintain a certain flexibility to assess, to cope, to act and to overcome.
In teaching, as in many other professions, the ground beneath our feet is shifting; however, we need to keep our footing and maintain our balance. Consider the changes within education, such as blended learning or flipped classrooms, for example. We need only look to the core elements in the enhanced teacher education program beginning in September 2015 to see some of the advances in teaching and learning such as embracing diversity, committing to inclusion, attending to mental health and well-being, collaborating with other professionals and integrating technology.
Technology has changed the ways in which we communicate and how we access information. And communication, as a central component of the teaching tool kit, significantly changes the teaching and learning dynamic.
In the last 13 years, we have gone from Encyclopaedia Britannica to Wikipedia. Growing up, I relied on the trusted Encyclopaedia Britannica. Our family owned volumes A through M, and we waited patiently for the travelling salesperson to return to our house so we could buy N to Z. When my siblings and I had a school project, we had to have first pick of the topic to avoid being left with a topic in the second half of the alphabet. For today's students the Internet has changed all that; it's revolutionized education and access to information in ways we couldn't have fathomed 30 years ago.
Your College is keeping step with these advances and helping you remain agile. It's one of the reasons we introduced a mobile app in English and French this year so you can access the College's services and complete transactions from any location, any time.
Professionally Speaking is another example of how the College supports professionals adapting to an ever-changing education landscape. In this edition you can learn about harnessing technology to improve educational outcomes from Michael Fullan, special policy adviser in education to the Premier of Ontario, and new software for classroom use coming out of the University of Waterloo's Velocity program.
As teachers, we need to continue to expand professional tool kits to keep up with the pace of change; but more importantly, to serve our students to the best of our abilities. Be nimble. Assess, analyze and adapt. Focus on change management.
The more agile you are, the easier it will be to determine your path and the footprints you leave.
High-Tech Thinking
Be sure to download and use the latest version of the College's mobile app, which connects you to your account and lets you see your OCT membership card, visit the public register, borrow books and find Additional Qualification courses. Version 2.0, now available for all iOS, Android and Windows devices, also lets you update your employer and business address information. We trust that the improved design and formatting will result in a better user experience. Please let us know what you think at ps@oct.ca.