Pop Quiz
with Helen Kennedy
By Laura Bickle
Photo: Chris Chapman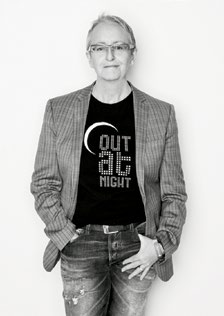 Two-thirds of Lesbian, Gay, Bisexual, Trans and Queer (LGBTQ) students feel unsafe at school. That's why Egale Canada Human Rights Trust — a national charity that promotes LGBTQ human rights through research, education and community engagement — has established the Safe Schools Campaign (MyGSA.ca). The program includes teacher training, advocacy at the board and provincial levels, as well as resources for schools, teachers and students. "Teachers often feel they don't know enough about LGBTQ issues before starting the conversation," says Helen Kennedy, Egale's executive director. Kennedy shares why this particular exchange is essential and how OCTs can prepare for it.
What challenges do LGBTQ students face at school?
Egale's national survey (Every Class in Every School) on homophobia, biphobia and transphobia in Canadian high schools, attests to the need for more services dedicated to helping our youth. Over two-thirds of all students hear homophobic expressions such as "that's so gay" every day. Half of LGB students and 74 per cent of the trans-identified have been verbally harassed about their sexual orientation, and 21 per cent of LGBTQ students have been physically harassed or assaulted. Forty-five per cent of those with LGBTQ parents have been sexually harassed at school. Both homelessness and familial/social rejection take a toll on LGBTQ youth and can result in an elevated risk of suicide. Despite these statistics, there is a spirit of resilience, pride and potential among LGBTQ youth that is just waiting to be unlocked.
How does the Safer Schools program make schools safer?
When you attempt to create a deep awareness and cultural change, it's essential to have a personal connection with the change agents within that institution. That's why we do face-to-face training (supported by a pre-training e-module and a post-training followup program), it's the best means by which to effect lasting change.
What tools will OCTs take away from your training?
Each session deals with real scenarios: How to handle harassment? How to recognize homophobic, transphobic, biphobic bullying? How to deal with a parent who doesn't want their child to engage in this learning?
What issues can arise when creating a safer environment?
Teachers want to do this work and are eager to participate in the training. However, what is really needed is pre-service education, so that our teachers college graduates have the language, knowledge and understanding prior to entering the classroom.
What does a safer, more inclusive school look like?
It has a Gay-Straight Alliance (GSA) and inclusive policies. The administration, teachers and students are engaged in recognizing days of significance. Conversations in class are open and non-judgmental. Our study shows that schools with GSAs are safer than those without. Starting at the elementary level will have a positive outcome for students as they progress through the system.
Any advice for making schools more inclusive?
Being authentic and open to having the conversation is a great way to start.