Final Exam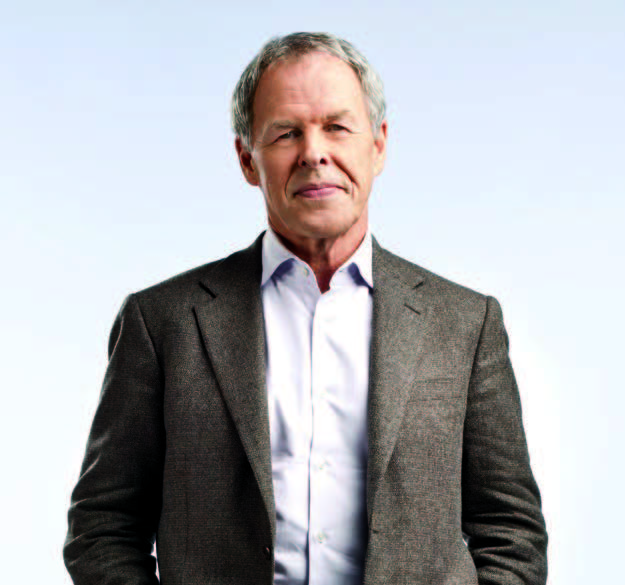 Word Power
The former host of CBC's the fifth estate shares how books, bullies and a nun impacted his youth.
By Laura Bickle
Photo: CBC
Name: Linden MacIntyre
Born May 29, 1943; grew up in Port Hastings, Cape Breton, N.S., one of three children of Dan Rory MacIntyre, a hard-rock miner and Alice, a teacher
Received a bachelor of arts degree from St. Francis Xavier University in Antigonish, N.S., in 1964
Was an federal parliamentary reporter in Ottawa for the Halifax Herald (1964–67); held the same position with the Financial Times of Canada (1967–70)
Returned to Cape Breton in 1970 and was a correspondent for the Chronicle Herald
Joined the CBC in Halifax in 1976
Initiated a 1979 case that resulted in a landmark Supreme Court of Canada decision allowing public access to search warrant documents
Joined the CBC in Toronto in 1980, and became a producer and journalist on The Journal in 1981
Hosted CBC Radio's Sunday Morning (1986–88); became a co-host of the fifth estate (1990)
Won 10 Gemini Awards and an International Emmy
Awarded the 2009 Scotiabank Giller Prize for The Bishop's Man
Retired from the CBC in 2014
Describe your school-aged self.
Serious, motivated, insecure.
What was your favourite subject?
History. It had drama, character and narrative structure.
Your most challenging subject?
I found math difficult although I enjoyed the problem-solving aspect and the satisfaction of arriving at conclusions that were unambiguous. I regret not having worked harder to master it.
Who are your favourite writers?
So many, but high on the list: William Trevor, James Joyce, John McGahern, Jonathan Franzen and Michael Crummey.
What are you currently reading?
The Heart is a Lonely Hunter by Carson McCullers, A House for Mr. Biswas by V.S. Naipaul and The War that Ended Peace by Margaret MacMillan.
Fondest school-related memory?
On several occasions I found it necessary to take a stand against bullies. I recall with some satisfaction that it brought a personal sense of liberation.
If you could create a new course, which would you choose?
I suspect it's being taught already, but a systematic exploration of the rights and responsibilities of citizenship, and the importance of participation.
Most memorable teacher?
My high school English teacher Aggie MacNeil. She was a former nun who felt obliged to remain in a convent until her parents were dead, upon which she emerged and married in middle age. I suppose the life she'd led gave her a particular appreciation of freedom and especially the liberation from the bonds of time and space that we achieve in poetry and literary fiction — ideas explored and presented in essay form. Her teaching was energized by her passion and enthusiasm for the subjects that she taught, and her obvious belief that literature is a pathway into the realm of possibilities.
What natural gift did you wish to possess in the past and present?
In school days, elegance. Now, insight.
As a student, what career path did you dream of following?
The idea of having options was very abstract where I grew up. I read a lot even though access to books was limited. They created a hunger to experience and understand the world. I considered a missionary priesthood and actually started the process of enlisting in the navy, both motivated by a deep desire to travel. The love of reading created a great admiration for writers and the power of telling stories. I would dream of being a storyteller but can't say that I ever considered it to be a viable option.
Best advice received?
I was once tempted to abandon formal education and become, like my father, a hard-rock miner. My father had never been to school. He was entirely self-taught. He loved to read and was an expressive writer of letters. He persuaded me that formal education was fundamental to one's quality of life and for learning how to learn from experience.