Registrar's Report
Honouring Our Commitment to Students
How we commit as teachers to respecting students and facilitating their learning helps to determine the commitment they make to themselves, their goals and to taking their place in civil society.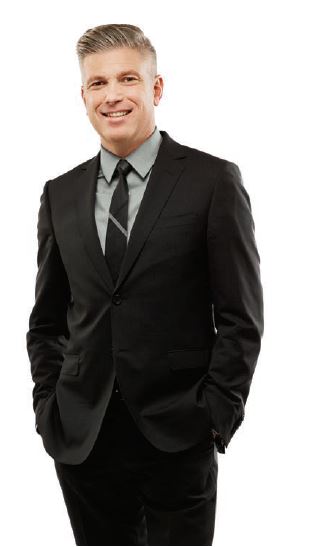 One of the many enduring lessons I learned from my father is that once a commitment is made it needs to be honoured.
I can recall a gentle conversation he had with me sitting on the grass in the backyard when I wanted to quit my Boy Scout group. He explained to me that when I registered for one of the highly coveted spaces in our local troop, I made a pact with the leaders, with the other scouts and with myself. Sticking to my commitment, at least for the year, would show respect, discipline and character.
I stayed with it for several years and several Boy Scout badges, which I still have. I keep them in my desk drawer as a reminder of the lesson and the importance I place on commitment.
One of our College standards of practice underscores the value and the strength of commitment. As members of the profession, we are dedicated to helping students learn and to become contributing citizens to our civil society.
The responsibility is big, but so are the benefits.
Treating students with respect, taking into account individual differences, and acting with fairness comes naturally to us as teachers. These inherent inclinations are the cornerstones of our commitment to students, their learning and their potential.
"Treating students with respect, taking into account individual differences, and acting with fairness comes naturally to us."
One of my colleagues recently worked with a group of students and asked them to reflect on their abilities and to describe what they wanted to be or do when they grow up. Their responses speak to the moments of great promise that lie ahead for these young people:
"I want to be someone who impacts someone's life."
"I want to be thankful, inspiring, respectful and motivating."
" I want to help encourage others and make them believe in themselves so they can accomplish anything."
"I want to be someone who is not afraid of doing good."
"I want to be myself — everyone deserves to be themselves."
" I want to be a person who can show the world that there needs to be changes."
" I want to be able to look back on what I achieved and be proud of the things I did to help others.
" I would like to be someone who is very confident because I am shy … I want that voice to say 'I'm here.'"
I find these statements inspiring and moving. As I reread them,I think about the impact that teachers have on the way students view themselves, on their potential and on their future goals.
Commitment to students and their learning goes beyond the classroom and even the school. It extends to how students see their role in society and the world, the space they occupy now, and the great spaces that await them in the future.