Final Exam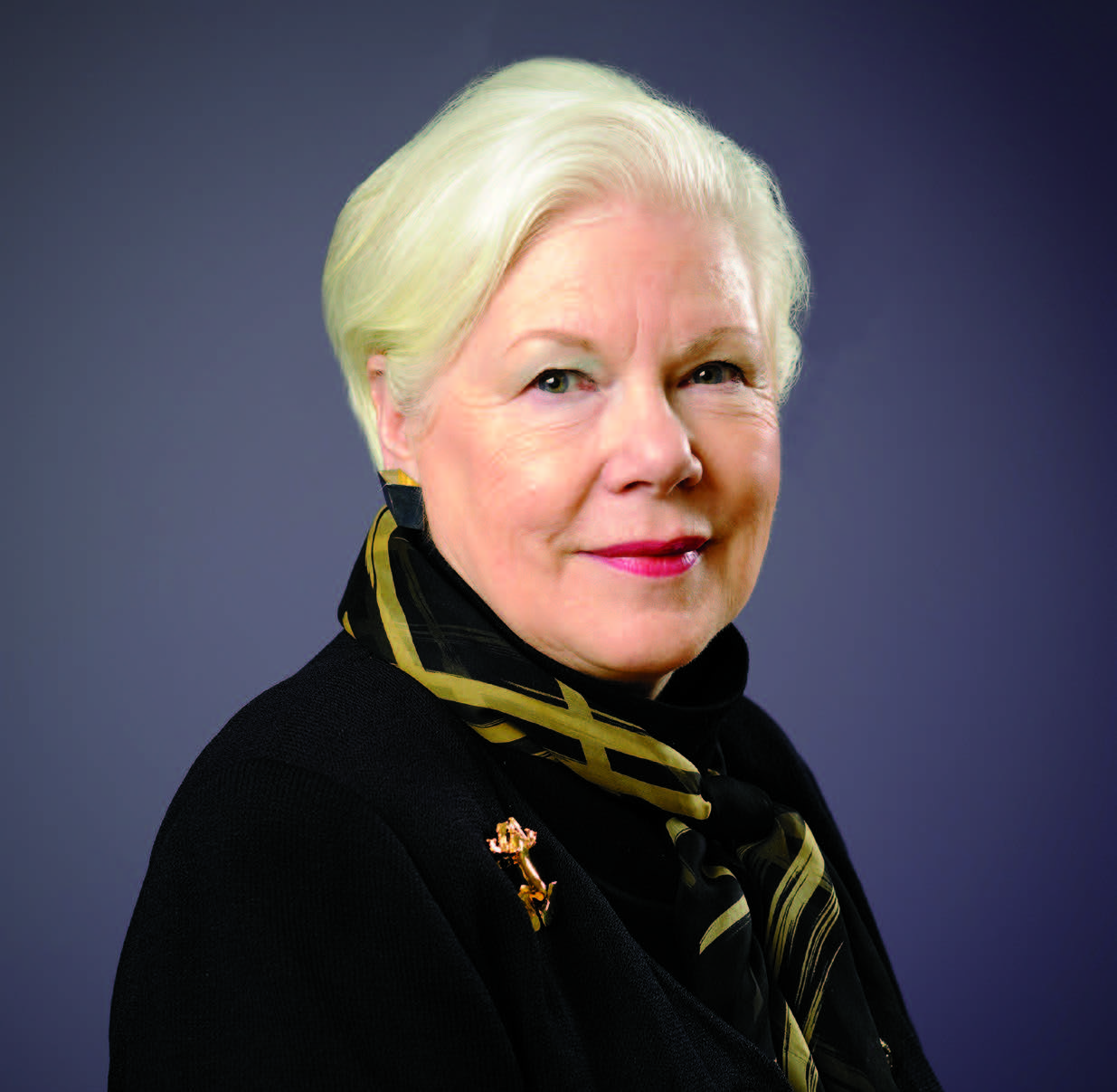 Lifelong Learner
Ontario's lieutenant-governor reflects on her past life as a teacher — the patience gained and potential unleashed.
By Laura Bickle
Photo: Robert Faubert for the Council of Canadian Academies
Name: Elizabeth Dowdeswell
Born in Northern Ireland on November 9, 1944; settled in Saskatchewan with her family in 1947
Moved frequently; attended a different school in small-town Saskatchewan every three or four years
Has a teaching certificate and a bachelor of science degree in home economics from the University of Saskatchewan; received her master of science degree in behavioural sciences from Utah State University in 1972
Left teaching to work as a deputy minister for the Government of Saskatchewan; has held several senior positions in the Canadian public service
From 1993–98, she led the United Nations Environment Programme in Nairobi, Kenya
Adjunct professor at the McLaughlin-Rotman Centre for Global Health at the University of Toronto from 1998 to 2010
President and CEO of the Council of Canadian Academies from 2010–14
Board of Directors chair of the Higher Education Quality Council of Ontario
Appointed Officer of the Order of Canada and awarded the Queen Elizabeth II Diamond Jubilee Medal in 2012
Appointed the 29th lieutenant-governor of Ontario by Prime Minister Stephen Harper in June 2014
How would you describe yourself in elementary school?
Curious, eager and engaged.
And in high school?
I was ambitious, disciplined and multidisciplinary.
What was your favourite subject?
Literature, because it opened the world to a little girl in a small town.
Favourite non-fiction heroes?
I've been inspired by many — including leaders like Nelson Mandela who teach us humility and service, as well as those in the arts and music, such as Yo-Yo Ma, who bring me to tears and can so powerfully tap into my emotions. And, every day I hear stories of ordinary people doing extraordinary things in their communities.
What do you wish you had been taught in school but weren't?
Conversational French and a number of other languages.
Favourite way to spend recess?
The story is told that in elementary school I sat on the steps and read; in high school we always gravitated to the piano and practised our dancing.
Important lesson learned at school?
Acceptance of diversity.
What's your fondest school memory?
Attending in bad weather — only a few of us could attend because the school buses were cancelled, so we had the benefit of being with our teachers informally without a schedule or agenda.
Most appreciated quality in a teacher?
The willingness to see me as a person, not simply as a student in a class.
If you could create a new course, what would you choose?
Something that helps students to "connect the dots" and help them understand that the real world requires the ability to synthesize knowledge from the physical and social sciences, the arts and humanities.
How did you become a teacher?
After earning a bachelor of science degree in home economics at the University of Saskatchewan, I applied for and was granted a teaching certificate.
What prompted you to leave teaching?
I transitioned from teaching in high schools to universities and then to teaching teachers and developing curricula. The move to public service within provincial, federal and international settings was evolutionary and natural.
Best lesson learned as a teacher?
Patience.
Fondest memory as a teacher?
Contributing to the unleashing of potential and creativity among individuals of any age.
How does your teaching experience impact your current work?
Once a teacher, always a teacher. Life is all about learning.