Keeping your Connection to the Profession
Four retired OCTs explain why they choose to stay members of the Ontario College of Teachers
By Sharon Aschaiek
Photos: Matthew Liteplo
Empowering young people to learn and grow is valuable work that many educators view as a calling. So long after completing their last day in the classroom, many teachers continue to be passionate about the profession. That enduring passion is why a number of retired teachers choose to maintain their membership in the Ontario College of Teachers. It's how they follow regulatory trends, stay connected to their peers and support a profession from which they have gained so much. Here, four retired Ontario teachers share their personal insights on what it means to remain an OCT in retirement.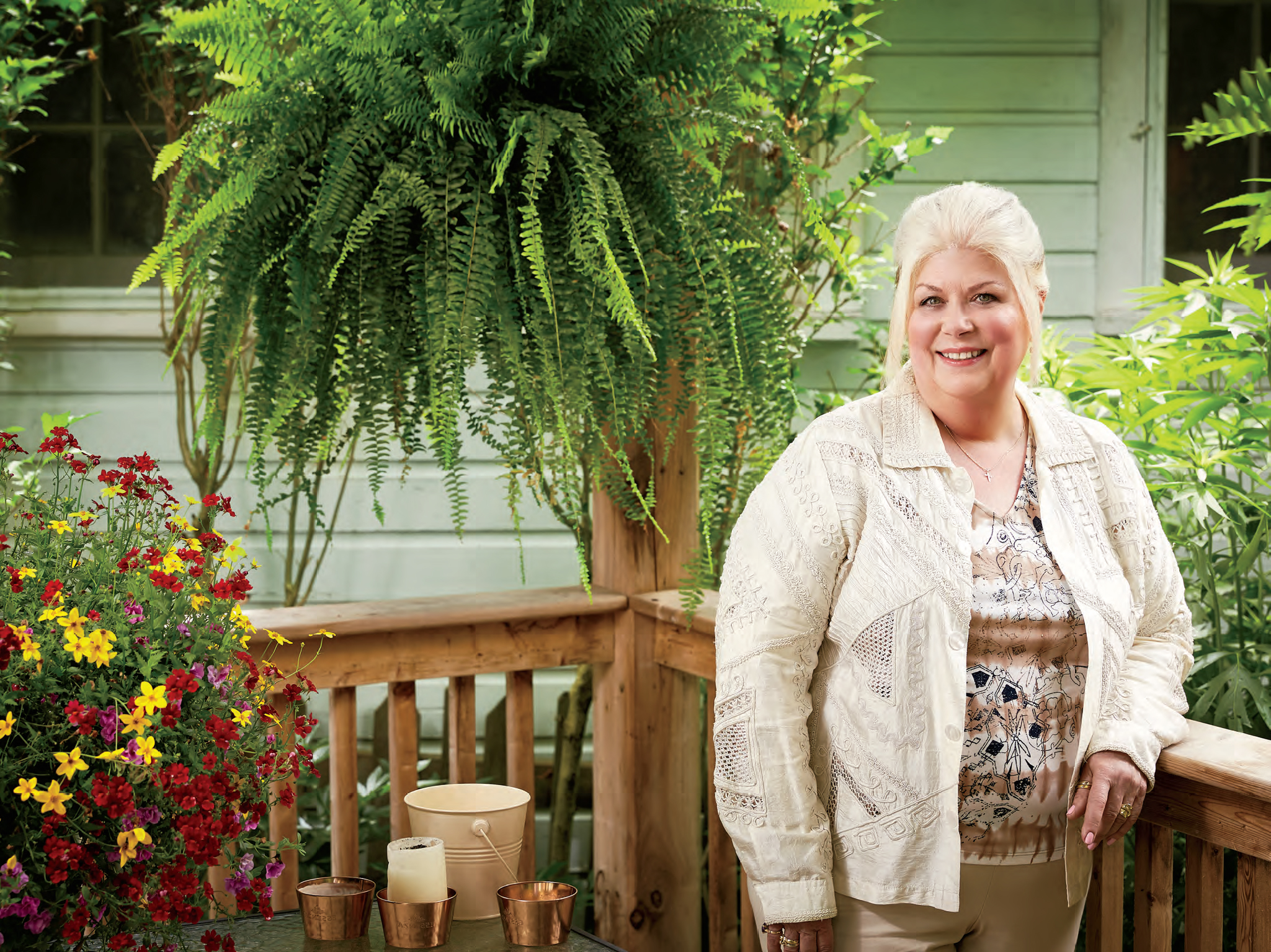 Lifelong learning
Geneviève Gareau-Mossé's experience of life after a career in education has involved transitioning from a teacher to a student. Gareau-Mossé, OCT, retired this past January after more than 30 years of working at French Catholic elementary schools throughout the province, the first half as a teacher and the second half as a principal. Now, she's the one doing the learning: she's taking courses in wine tasting and Bible studies, and has begun formal training to become a spiritual director. She's also learning about issues facing new refugees to Canada by volunteering part time at a shelter near Crystal Beach, a small lakeside community in Niagara, where she lives with her husband.
It's perhaps a fitting evolution for a retired teacher because Gareau- Mossé's love of learning is largely why she became a teacher in the first place and why she's keeping her OCT status.
"I'm a lifelong learner, so I want to stay connected to the profession," she says.
For Gareau-Mossé, part of that learning involves reading the College's member magazine, Professionally Speaking/Pour parler profession. As an educator, she always appreciated the publication's articles on teaching strategies and tools, which she says enhanced her practice. But it's the stories about the activities and achievements of her colleagues that are most interesting to her. "I love to see the names of people I know and what they're up to," she says.
As Gareau-Mossé explores new hobbies and causes in retirement, one might involve giving back to the profession by running for a position on College Council. In the past, she had discussions with teachers who served on panels for the College's Discipline and Investigation committees. These conversations sparked an interest in how the Council governs the profession and, as is her nature, she'd like to learn more.
"I found it very interesting hearing about the panel experience, and I'd like to get a better understanding of how Council works and get involved," she says.
Self-regulation in the public interest
The satisfaction of serving on College Council is something Don Cattani, OCT, knows very well. Cattani is a former high school teacher with 35 years' experience in the Thunder Bay Catholic District School Board, for which he is currently a trustee. He served on the Council for six years until he retired in 2009, for the last two-and-a-half years as its chair. During that time, he led the College's efforts on everything from updating requirements for teachers' qualifications, to introducing the OCT designation, to purchasing the College's first permanent office space. It was work he found highly rewarding because it allowed him to promote positive change within the profession.
"I got to see first-hand how important self-regulation in the public interest is, and I saw the important work that the College does, especially with regulations," says Cattani, whose career has included teaching Aboriginal adults at Confederation College and serving as president of the Thunder Bay Secondary Ontario English Catholic Teachers' Association for 11 years. "You're the one making laws and effecting change, and that's really exciting."
Cattani values the self-governing status of teaching in Ontario and the College's important role in setting and upholding educational, technical and ethical standards. Until recently, Ontario was the only province to self-regulate teachers; Saskatchewan has now become the second province to do so.
Cattani avidly supports the College's efforts to advance and promote the profession and to protect the public interest. This is why, even though he has been retired for seven years, he faithfully renews his membership in the College every year. "I really appreciate what the College does and think it has an important function, and I continue to support it," Cattani says.
Staying Current
René Chiasson, OCT, retired in June 2015, and he says remaining a member of the College is what helps him keep his ties to a profession he served and loved for 35 years. Throughout the Gatineau resident's teaching career, he worked at a French public school and high schools in the Ottawa-Carleton District School Board for 22 years as a teacher and 13 years as a vice-principal or principal. His posts as principal included the largest francophone school for adults in the province, and a small alternative school for youths with substance abuse and mental health issues. For 19 years, he was also a part-time professor at the University of Ottawa, where he taught French as a Second Language, Spanish and courses in the faculty of education.
Chiasson says he wants to stay connected to the College partly because he's innately interested in trends relating to best practices in pedagogy, teacher training and school administration. Like Gareau-Mossé, he too has aspirations of serving on Council in some capacity. Finally, while he has ended his full-time teaching career, he wants to occasionally work in areas such as mentoring young vice-principals and principals, and monitoring students writing standardized tests. Retaining the OCT designation will not only legally allow him to practise, but will also enable him to maintain his professional contacts and stay current on regulatory developments, which will help him remain competitive.
"Keeping your membership means keeping abreast of what's going on in the education world," Chiasson says. "If you want to keep working in education directly or indirectly, it's important to have that knowledge and to sustain your network."
Professional Pride
For Jeannette Stein, OCT, the reason to retain her designation in retirement isn't professional, but personal. After obtaining her teaching licence in 1959, Stein taught Grade 4 for a few years in what was then called the North York Board of Education. She then put her teaching career on hold to raise a family, and later returned to the post-amalgamation Toronto District School Board, where she worked for many years as a long-term occasional teacher. She often worked with students with academic and behavioural issues, including those diagnosed with autism or ADHD, and recalls both the difficulties and the rewards of helping them overcome their personal challenges to excel.
"It wasn't always easy, but if a child wanted to learn, I always went the extra mile," she says.
When Stein describes her teaching career, the words she uses and the pride in her voice make clear that for her, teaching was not just a job but a vocation. Even though she has been retired for several years, her deeply entrenched professional pride is as strong as ever, and it's the reason she continues to hold on to her College membership.
"Teaching has been important to me all my life, and I'm proud of my profession and my efforts," she says. "I feel that I should end my career as I began it, by being a member in good standing."