Reviews
Your guide to recently released books and other teaching resources.
For additional reviews of French-language resources, visit Pourparlerprofession.oeeo.ca. With the exception of some classroom sets, items reviewed are available on loan from the Margaret Wilson Library at the College. Contact us at 416-961-8800 (toll-free in Ontario 1-888-534-2222), ext 679 or email library@oct.ca.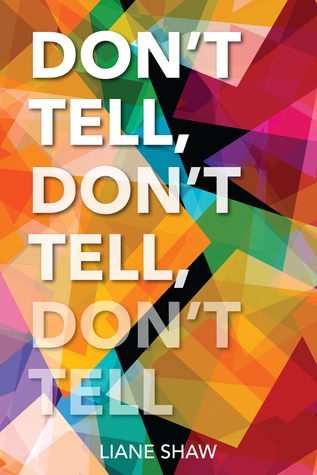 Don't Tell, Don't Tell, Don't Tell
By Liane Shaw
Photos: Stephen Ferrie
We first meet Frederick in a police station where he is being questioned about the disappearance of his friend Angel, who has been missing for several days. The reader quickly realizes Frederick has a unique way of viewing the world: he dislikes being called Fred, or Freddy, and will only answer to Frederick; he only wears shirts with buttons as other shirts can trap him; his morning routine involves him sliding his feet into slippers rather than touching the floor; and he always puts his left leg through his pants first. We later learn Frederick has Asperger's syndrome. Partially told from Frederick's perspective, the book admits readers into the world of a teenager who struggles to fit into society's norms.
Frederick has only one friend at school until Angel, a newcomer whom he meets in the school library, comes along. Social interactions are difficult for him, and over time he has built up an arsenal of strategies to help him cope with his teachers and other students. He has a particularly difficult time with the Despisers, the nickname he has given the bullies who relentlessly harass him. Angel is having her own troubles fitting into her new school, and it is a joy to watch the friendship between these two outsiders develop.
The first half of the book is written in Frederick's voice, and while younger readers may get bogged down in Frederick's inner dialogue, teens will enjoy his views on the world. The second half is narrated by Angel and it is interesting to see how she views Frederick and how important their unusual friendship has become to her.
Liane Shaw, a retired Special Education resource teacher, shines a spotlight on what living with Asperger's looks and feels like. We watch Frederick grow confident in his abilities, and cheer as he reaches far outside his comfort zone to find Angel. While this book tackles a number of teen issues including sexual assault and bullying, the story of Frederick and Angel is ultimately one of acceptance, a universal theme to which all students will be able to relate.
Bev Bellrose, is a library technician at Sudbury Secondary School.
Don't Tell, Don't Tell, Don't Tell, Second Story Press, Toronto, 2016, softcover, ISBN 978-1-927583-95-1, 272 pages, $12.95, distributed in Canada by UTP, secondstorypress.ca
Breakthrough
In 2012, American high school student Jack Andraka created an early-detection test for pancreatic, ovarian and lung cancer that has the potential to be at least 400 times more effective than the medical standard, costing less than a nickel per use. In his book, 18-year-old Andraka shares the frustrations he encountered in not being taken seriously by experts before receiving international recognition and respect.
As Andraka goes from eating lunch alone in a washroom stall to dining at the White House, it becomes clear that Breakthrough is much more than a book about an experiment inspired by the death of a family friend; it's a story about developing resilience amid rejection and surrounding oneself with supportive people. Andraka's public struggle with gaining acceptance from the scientific community mirrors his personal struggle with depression as he embraces his sexuality and seeks acceptance from his family, teachers and peers.
The intertwining of Andraka's scientific and personal breakthroughs serve as an inspiration for current safe schools policies and programs, as well as mental health and wellness initiatives. Breakthrough also encourages students 13 and older to see their mistakes as opportunities for learning. After all, Andraka wrote over 200 emails before he found someone to believe in his hypothesis. Andraka is indeed changing the world, one patient, one audience member and one reader at a time.
Anne Marie Landon, OCT, is acting principal at George Vanier Catholic School in Combermere.
Breakthrough: How One Teen Innovator is Changing the World, HarperCollins Canada, Toronto, 2015, hardcover, ISBN 978-0-06-236965-9, 256 pages, $23.99, harpercollins.ca
Teaching Globally
Edited by Kathy G. Short, Deanna Day and Jean Schroeder
When exploring other cultures with our students, we often focus on food, fashion, folklore and festivals. This myopic approach can lead to a shallow understanding of other people and can deepen and entrench cultural stereotypes. Teaching Globally helps students look beyond the basics in other cultures as well as their own. Packed with solid research, literary resources and book suggestions, it offers an introduction to the diversity of our world. At the same time, it provides concrete lesson plans that can be used directly or adapted. It also discusses different aspects of global education: using global literature to go beyond the curriculum; showing students how to probe their understanding of their own personal cultural identities; teaching students about a wider range of global issues by connecting them to other cultures; and using literary resources to link to other subject areas, which can propel students to further investigate.
The research and theory in Teaching Globally could be applied to kindergarten through high school and to all aspects of the curriculum. It's a resource that can truly change how we look at and integrate literature with global education across our curriculum.
Janet Cottreau, OCT, is an occasional elementary school teacher with the Ottawa-Carleton District School Board.
Teaching Globally: Reading the World Through Literature, Stenhouse Publishers, Portland, ME, 2016, softcover, ISBN 978-1-57110-792-3, 360 pages, US$28, distributed by Pembroke Publishers, pembrokepublishers.com
P.L.A.N. for Better Learning
By Kevin Bird and Kirk Savage
Planning with thought and intent is the critical foundation of a classroom teacher's day. Without it, lessons are splintered and without purpose. With it, scaffoldings are built one board at a time so that real learning can happen. This new book is steeped in current research on how to plan so that students can learn with real purpose. It is a user-friendly guide to improving the daily flow of deliberate lessons that both personalize the material and make it broad enough to engage all students.
The book outlines four simple steps: "p" is for preparation for learning, "l" for learning sequence, "a" for authentic application, and "n" for new thinking. These steps can be used to design lessons for individual lesson plans or entire unit plans at any age level and in any part of the curriculum. The framework starts with generating interest and activating students' prior knowledge, followed by a focus on skills like making inferences and interpreting different texts. The final parts of the framework address using lesson information to demonstrate understanding and to reflect on the efficacy of the learning.
P.L.A.N. for Better Learning would be most useful for new teachers but could also serve as a refresher for more experienced educators.
Mary Shaughnessy, OCT, is an adjunct instructor at Queen's University in Kingston.
P.L.A.N. for Better Learning, Pembroke Publishers, Markham, 2015, ISBN 978-1-55138-305-7, softcover, 112 pages, $24.95, pembrokepublishers.com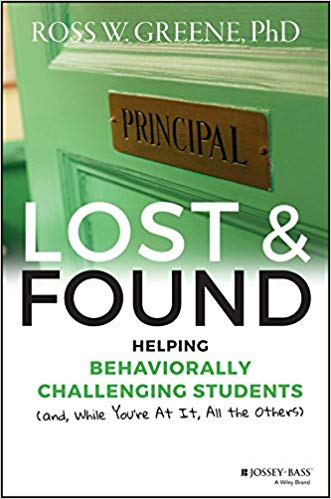 Lost & Found
Ross Greene believes that kids do well if they can. Based on this assumption, he applies his considerable professional understanding in how to solve problems with students whose behaviour is less than optimal. In his new book, he offers an in-depth look at how to create an empathetic school climate using collaborative problem-solving techniques that target a safe and productive learning environment — for everyone.
The central assumption of the book is that if we are only relying on adult observation and solutions to challenging behaviour, we are depriving kids of the opportunity to build problem-solving skills for themselves.
Relying on the problem-solving techniques outlined in his previous book on collaborative and proactive solutions (CPS), students and teachers are encouraged to find common ground that can meet both the child's fundamental goal of "doing well" with the teacher's expectations of acceptable behaviour.
Lost & Found is a welcome approach to school-wide discipline. Any teacher would benefit from reading it as a reminder of our own code of ethical standards and practices that form the foundation of our work, even in the most challenging times and situations. Principals and superintendents would be wise to look deeper into Greene's work to promote healthy spaces for learning.
Joe Restoule General, OCT, is a learning resource teacher at J.C. Hill School in Ohsweken, Ont.
Lost & Found: Helping Behaviorally Challenging Students (and, While You're At It, All the Others), Jossey-Bass, 2016, hardcover, ISBN 978-1-118- 89857-4, 224 pages, $32.95, wiley.com
Frankencrayon
Written and Illustrated by Michael Hall
Most of us are familiar with Frankenstein, but what about Frankencrayon? This creative tale draws on the popularity of Mary Shelley's classic with an educational twist. It is also the companion to Hall's popular picture book Red: A Crayon's Story. Similar to the original fable about a crayon crew, this follow-up is filled with colourful messages for young readers between the ages of four and eight.
Frankencrayon is quirky, funny and grabs the reader's attention from the start with a big claim that the picture book has been cancelled. Naturally, this piques the curiosity of the audience to continue reading. Without revealing too much detail, this adventure follows a unique cast of crayon characters, along with a pencil that acts as narrator. Filled with vibrant pictures, humour and subtle lessons for students, it is a delightful educational resource for the classroom. While entertaining, the plot twists and content may be a bit complicated for the intended young-reader audience to follow. It requires careful reading and likely multiple reads to find all the teachable moments. Teachers and parents may need to guide students along to help them understand and fully appreciate the core messages. The cast of crayons share their conclusions for students, which can prompt meaningful dialogue and interpretation with young learners and the adults who love them.
Joanne Sallay, is an education writer and director at Teachers on Call, a personalized home tutoring service.
Frankencrayon, HarperCollins Canada, Toronto, 2016, hardcover, ISBN 978-0-06-225211-1, 40 pages, $21.99, harpercollins.ca