20 Years of Protecting the Public Interest
Past and current College leaders look back at pivotal points in the College's history and the evolution of self-regulation.
By Stewart Foxman
Illustration: Hannah Browne/Studio 141
A New Level of Openness
Dust was everywhere. That's how Margaret Wilson, OCT, recalls the first office of the fledgling College. While part of the space was still under construction, staff worked in a large open area filled with tables. "We needed somewhere to start certification production," she says.
Wilson pitched in with the paperwork like everyone else. Things looked chaotic. "It was as if the sky fell," she says, "but we got it done."
Wilson was employee No. 1, serving from 1995 until 2000. As the original Registrar, she was tasked with readying the College to assume its regulatory authority.
Just before that happened in 1996, Wilson said: "We're beginning to raise accountability of the teaching profession to a new level of openness to the public and our teacher members." She still believes that. Self-regulation tells the public that you meet strict requirements to enter the profession, live up to high standards, continually ensure your quality and are answerable. All of that increases confidence in a profession.
Wilson taught English and figured she'd be a school administrator. Then she got involved with the Ontario Secondary School Teachers' Federation. She ended up becoming president, and was serving as secretary- treasurer of the Ontario Teachers' Federation when the government tapped her to run the College.
The status quo wasn't working, Wilson says. The group certifying teachers at the Ministry of Education was underfunded, faculties of education weren't keeping up with the times, and discipline wasn't always seen as fair or transparent.
Other professions distinguished between the bodies that regulate versus advocate. Wilson knew that was the only way to go for the teaching profession too.
In the early days, just about everything could be considered a major achievement. Wilson points to things like assembling a solid team, ensuring that the marching orders for the College were clear and workable, and getting the fundamental operations in place.
After leaving the College, Wilson became a consultant and facilitator in education. Her most recent highprofile assignment was a review of the Toronto District School Board.
"Now I think I'll hang up my hat," she says.
In her long and successful career, she has no doubt where the College fits. "I'm proud of the fact that I was a good teacher, and the College was a crowning achievement."
Speak Your Mind
The very first College Council had a tradition. At every meeting they ate dinner together. "We shared meals and had fun," says inaugural Chair Donna Marie Kennedy.
"It was incredibly important to have the opportunity to sit beside each other and talk about issues that weren't related to education but represented our personal viewpoints. We got a renewed respect for each other."
For a new Council, comprising 17 teachers elected by their peers and 14 people appointed by government, that was a key to ensuring good governance.
As Kennedy reminds, this was a contentious period for education in Ontario. She says issues and priorities in education tended to swing like a pendulum depending on the government of the day. Kennedy hoped the College would offer some stability, and was attracted to the idea of teaching professionals forming policy.
When she ran for Council, Kennedy headed the Carleton unit (in the Ottawa area) of the Ontario English Catholic Teachers' Association. She had taught Grades 1 to 9, and was also a Special Education teacher and consultant.
The initial Council members had to learn to appreciate where they were all coming from, says Kennedy. Ultimately, the job was to unite around the idea of making decisions in the public interest, she says. Boosting standards and accountability is positive for all.
What makes for the best-running councils? "Every member, whether elected or appointed, should speak their mind. You also have to have an open mind and listen to the arguments," says Kennedy.
She's particularly proud of her part in establishing Council as an independent body, one that could be respected for making informed decisions and offering relevant feedback.
Kennedy is retired now, and spends winters in Arizona and the rest of her time in Calabogie, Ont. Looking at today's issues, she hopes Council will focus on accreditation and the teachers entering the profession. It's an area that demands particularly close oversight, she feels.
While it's essential to have a strong regulatory framework around a profession, she says there's a big difference between creating requirements and prescribing in detail how to meet them.
"I think a profession can be overregulated. You uphold professionalism by allowing some freedom — the flexibility and creativity to do what's best for the student."
The Standard Bearer
When he started his teaching career in 1966, Joe Atkinson knew he was doing more than just taking a job. Many teachers saw themselves as professionals, and Atkinson certainly felt like he had to meet high benchmarks. Still, he says, "There's something different than employee accountability — and it's professional accountability."
As one of the first College staff and the second College Registrar, he was a pioneer in cementing that accountability. When Atkinson arrived, "we had a blank page." He played a huge role in developing the standards of practice and ethical standards for the new body.
"The standards say this is who we are, what we do and how we practise. These are the things we must carry as a profession."
Atkinson brought experience working in curriculum and program at the board level, and in professional development for the Ontario Public School Teachers' Federation (which later merged with another federation to become the Elementary Teachers' Federation of Ontario). At the College, he served as the first co-ordinator of professional affairs, the first Deputy Registrar and then Registrar from 2000–03.
"I spent a great deal of my tenure speaking to students in every faculty of education. Very few were talking about what it meant to be a member of a profession. I also talked to parent groups, school boards, and home and school associations. I was proud to communicate what the College was all about."
A regulatory College draws the line between a job and a profession.
As part of that, Atkinson distilled all the regulatory language into three basic promises. The College promises the public that their children will be: 1) taught by qualified and certified teachers: 2) taught by competent teachers; and 3) safe in their charge.
Another of his major accomplishments was developing and implementing a professional learning framework that keeps teachers' knowledge current and relevant.
Health issues forced Atkinson's retirement. Today, he spends his winters in Florida, the rest of the year in Uxbridge, travels extensively and enjoys his 10 grandchildren. His wife was a principal, and two of his three children are teachers. The third is an electrician. "He always said he was the only one who didn't go into the family business — his profession is also regulated, by the way."
Looking back, he is honoured to have been part of the formative years at the College and reframing the occupation. "When you put teacher after your name, it means the same as what MD or RN does. A regulatory College draws the line between a job and a profession."
Transparency and Trust
Doug Wilson has two grandchildren in school, and his daughter takes a keen interest in who is teaching them and how. She visits the College website frequently, checking the qualifications of teachers and reading some of the articles in Professionally Speaking. Many of her friends do the same. Wilson is heartened that the College is seen as so open and accessible. After all, that was a priority of his when he was Registrar from 2003–06.
Transparency can describe the type of information made available, the ease of finding and understanding it, and the efforts to consult on and explain decisions. It's all essential to boosting public trust.
"We became substantially better at transparency, and that's really important for a regulatory body," says Wilson.
Prior to joining the College in 1999, Wilson was a teacher, department head, curriculum consultant, vice-principal, principal and superintendent of education. He also co-authored several Canadian history textbooks for Oxford University Press, used across Canada for Grades 7 to 10.
"I had 31 years in a school board. This was an opportunity to work at the provincial level and be part of another facet of educational governance," he says.
His first College role was manager of the Standards of Practice and Education Unit. As Deputy Registrar, he spearheaded the implementation of the Professional Learning Program and was communication liaison for professional advisories.
" There are standards that you're expected to meet. You have to see yourself in them. And there are consequences if you don't meet them. "
Wilson built on the efforts to convey the implications of the standards. He recalls criticism by some teachers about the details in the blue pages of Professionally Speaking, which communicate the discipline decisions of the College to its members.
"There are standards that you're expected to meet. You have to see yourself in them. And there are consequences if you don't meet them. Teachers and the public need to know that," says Wilson.
During his tenure, he sensed an ever-increasing respect for the College. Ongoing outreach and advertising had a positive impact. "Over time that worked extremely well to explain why we have a College and the benefits."
In retirement, Wilson is still involved in governance and accountability. He serves as a patient representative on the Family Health Team board at Toronto Western Hospital. He's also president of his condo board.
When Wilson reflects on his career, two chapters are at the top. One was being asked to write history books. The other was serving the College. "I wanted to personalize the College across the province, and I loved it. It was exciting. I felt fortunate to have that opportunity."
Planting the Seed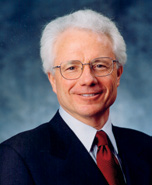 Brian McGowan still engages in professional learning, but now it entails organic farming, viticulture and ancient Egyptian history. He lives in Prince Edward County, outside Wellington, Ont., where he grows vegetables, has a small vineyard and raises poultry and rabbits.
"There's a reassuring simplicity in trying to cause things to grow," he says. "You prepare the soil, plant the seed and your role is to nurture growth."
That principle applied to his career too, as a teacher with students and later in helping self-regulation to flourish for the profession.
McGowan was Registrar from 2006–09, but made his mark on the College well before. From 1993–95, he was on the research and writing team for the Royal Commission on Learning, involved in developing its call for establishing the College.
He came to the College from the Ontario English Catholic Teachers' Association, where he led the professional development department. One of his first College tasks was a consultation on the entry of new teachers. Another consultation led to new standards on ongoing teacher education and qualifications. McGowan also played a part in creating Teach in Ontario to support internationally educated teachers.
He became Registrar a month before a new College Council took office, the first where a majority of Council members were teachers. That change in governance was a highlight for McGowan.
"The voice of classroom teachers increased at Council. It was a different dynamic, and I felt overwhelming pride about their decisions."
During his tenure, the College continued the transition from, he says, "being seen as an artifact of the Harris government to a fully autonomous self-regulatory body.
"There was a popular misconception. The College isn't an educational body working in the regulatory sector, it's a regulatory body working in the educational sector. Getting our heads around that was a maturation process for members and the College."
All regulatory bodies have a mandate to act in the public interest. "The role of a College isn't to advocate but to adjudicate," says McGowan, noting that this sometimes creates tensions.
He had an epiphany upon meeting his counterpart at the Law Society of Upper Canada, which was founded in 1797. "I asked the Registrar of the day what their members thought of the organization." McGowan laughs at the recollection: "He said they're just getting used to it."
He feels that self-regulation is positive for any profession. "Anytime you delegate that authority, there's a real sense of privilege."
Emerging Leader in Self-regulation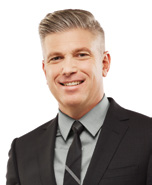 Careers aren't always planned. Current Registrar and CEO Michael Salvatori, OCT, calls his "planned happenstance." With the right experience and training, you can be open to all sorts of opportunities.
Salvatori was a teacher, vice-principal and principal with the London District Catholic School Board. He authored and co-authored several French textbooks and teacher resources, and also taught in France and Italy.
Joining the College was a chance to gain experience at the provincial level and learn more about this relatively new regulatory body. Salvatori worked on the accreditation of teacher education programs, and was director of membership services. In June 2009, he became the College's fifth Registrar.
Since then, he points to three defining moments for the College, each relating to core mandate areas.
One was the historic enhancement to teacher education. Salvatori says that addressed a key question of public interest: What does it take to become a teacher to help students in the 21st century? Making expectations for teacher education clear and accessible, he says, "also helps to enhance confidence and transparency."
The second milestone was the review that Ontario's former chief justice Patrick LeSage undertook around the College's investigation and discipline procedures.
"That was helpful in the eyes of the public," says Salvatori.
The recommendations have helped the College to handle complaints and discipline efficiently and fairly.
To Salvatori, the process "demonstrated our commitment to continuous improvement. Transparency was also a key component of the review." Moreover, other regulators learned from the College. "Through that, we emerged as a leader in self-regulation."
His third key moment was making changes to certification for internationally educated teachers.The focus is more on comparability than exact equivalents. It's a matter of maintaining standards while "welcoming or facilitating the certification of those teachers and the richness of the experiences they bring to the culture of Ontario schools."
Salvatori is proud of the commitment of the College's team. He meets all new employees when they join, then again six months later.
Why do they choose to work at the Ontario College of Teachers?
"They consistently mention the professionalism of the staff and our collaborative efforts," expains Salvatori.
With all the College's progress, Salvatori's greatest satisfaction comes from something fundamental. It goes to the College's central role to ensure the people it certifies are qualified and worthy of the trust placed in them.
"It's a source of pride to be part of an organization that communicates to the public that Ontario teachers are highly qualified, ethical practitioners."
Broadening Perspectives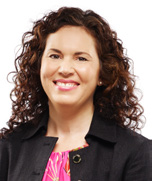 Midway through her teaching career, Angela De Palma, OCT, took short-term school jobs overseas, one in the United Arab Emirates and the other in South Korea. She may have learned as much as she taught.
"I had to adapt to new systems. There was new curriculum. You get an interest in and appreciation for other areas of education."
De Palma has always sought to gain different views of the profession. Participating in Ministry of Education curriculum initiatives was another opportunity. "Those experiences help you build the big picture," says De Palma.
Council members always arrive with their own breadth of knowledge and experiences, but must remember their shared purpose: "We sign an oath to serve the public interest."
Broadening her perspective has proven useful in her position as current Chair of Council, which she assumed in 2015. Members of Council, she says, "need to respect the diversity of opinions and recognize that once those opinions are shared our own learning can grow, which will help us to make better decisions."
De Palma has taught Grades 2 to 8 and French as a Second Language, and was a generalist itinerant Special Education resource teacher for elementary and secondary schools. She was elected to the previous Council, and served on the Accreditation, Executive and Fitness to Practise committees.
Over the College's life, the understanding of Council's function has matured, says De Palma. "There has been a greater focus on the role of being a Council member, and good governance."
She mentions a few priorities. Mentorship programs for Council members is one. Another is framing discussions around the College's strategic priorities "to help us be mindful that they underpin our decisions."
Council members always arrive with their own breadth of knowledge and experiences, but must remember their shared purpose: "We sign an oath to serve the public interest."
De Palma takes pride in the willingness of Council members to leave behind their other interests. "They exist, but we recognize our fiduciary duties, and that decisions about the profession have been placed in our trust."
She emphasizes that the College is the members' College. "The more you can learn about what it does and offers, the more you can benefit from being part of a profession that's self-regulated," she says.
By the time her term ends, De Palma hopes that the College is seen first and foremost as having "inspirational" standards of practice and ethical standards. "That garners respect for a professional, and is something I'd like more members to recognize. The standards are aspirational and descriptive, so people can work toward that and have a common understanding of what it means to serve the profession."