Registrar's Report
The Spirit of Collaboration
If you want to go fast, go alone. If you want to go far, go together.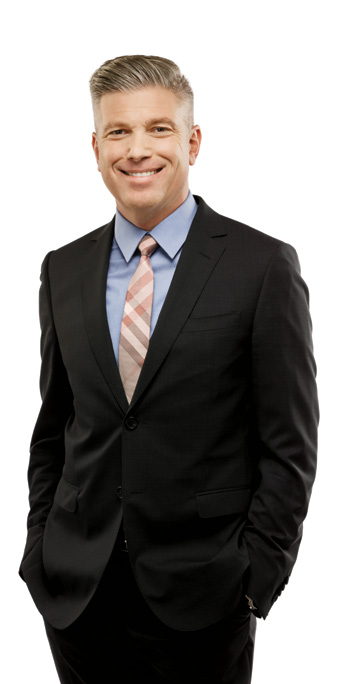 While I believe there is value in moving quickly, in most cases there is greater value in going farther. This African proverb suggests that speed is best achieved independently, while distance is achieved collectively — collaboratively.
I hope that my high school Latin teacher, Mr. Schiarizza, would be proud that my rudimentary Latin skills have allowed me to recall that collaboration is derived from the Latin for work (laborare), with "co-"adding the dimension of shared work.
There are many inspiring examples of working together in the fields of science, business and the arts that serve to illustrate that teamwork does in fact help to achieve enduring impact. Dr. Frederick Banting and Dr. Charles Best, the scientists who discovered insulin, are just one example of the lasting and positive effect that fruitful collaboration can have on society.
The College itself offers many examples of the value of collaboration. The process for development of Additional Qualification (AQ) guidelines, for example, is predicated on collaboration and teamwork. The process is certainly not a rapid one, taking on average between six months and a year from initial consultation to final draft guideline.
During this time, collaboration takes the form of initial consultation with members and experts in the AQ domain. A team of writers drawn from our membership and teacher educators who work with College staff is assembled to develop a draft guideline, inviting and incorporating feedback from members and the public, and eventually seeking the approval of a committee of College Council to finalize it.
The result of this layered process is a course guideline that is current, includes multiple perspectives, is relevant to members and reflective of the College standards.
The College's governance model itself offers a good example of collaboration. With 37 members (23 elected from the profession and 14 appointed by the provincial government), high-level policy decisions are considered and made collectively.
They are the product of analysis, debate, discussion and eventual decision, often through the process of a Council vote. The decisions are not unilateral but, again, informed by multiple perspectives and intended to have a positive and lasting impact on protecting the public interest.
Collaboration can also extend beyond the borders of an organization and can cross provincial and international lines. Recently, our colleagues in Saskatchewan established a professional regulatory body for the teaching profession with a similar mandate and structure as the Ontario College of Teachers. The Saskatchewan Professional Teachers Regulatory Board (SPTRB) consulted with our College to develop many of its structures, policies and practices.
The Chair of Council, Angela De Palma, OCT, and I visited the SPTRB this past fall to congratulate its Registrar, staff and inaugural council on their achievement, and to renew our commitment to continued dialogue, mutual support and learning. We also exchanged small symbolic gifts as tokens of our commitment and reminders of the value of working together in the public interest.
Whether manifested through the co-development of lesson plans, the shared energy of team teaching, or the exchange of insight and expertise, collaboration is born of generosity and common interest, and bears great and enduring dividends.