Reviews
Your guide to recently released books and other teaching resources.
For additional reviews of French-language resources, visit pourparlerprofession.oeeo.ca. With the exception of some classroom sets, items reviewed are available on loan from the Margaret Wilson Library at the College. Contact us at 416-961-8800 (toll-free in Ontario 1-888-534-2222), ext. 679 or email library@oct.ca.
Literacy 101
Using his customary frank style, David Booth writes clearly and succinctly about what has and has not worked for him during his many decades of teaching. In this wide-ranging overview of literacy education, he outlines the many definitions of what literacy means and looks like. He points out that while its foundation of reading and writing is always pivotal, it extends to many other arenas like drama, role-playing, art and other expressions of the written word.
Literacy 101 answers questions about how to turn research and theory into effective teaching practices. It examines the multiplicity of text forms that literacy can take like prose, comics, poetry and songs (Bob Dylan did, after all, win the Nobel Prize in Literature in 2016). In addition, it suggests a wide range of teaching strategies that can be applied — from phonics and word walls to literature circles, journal writing and dramatic exploration. The book further delves into how teachers can develop a literacy community and outlines techniques for creating a cohesive group. Using tests as a teaching tool is a key part of Booth's approach. Testing not only monitors how students are doing but provides a scaffold for the students themselves to monitor and evaluate their strengths and weaknesses.
Majella Atkinson, OCT, is a Grade 8 teacher at St. Pius X School with the Toronto Catholic District School Board.
Literacy 101: Questions and answers that meet the needs of real teachers in K–8 classrooms, Pembroke Publishers, Markham, Ont., 2016, softcover, ISBN 978-1-55138-315-6, 128 pages, $24.95, pembrokepublishers.com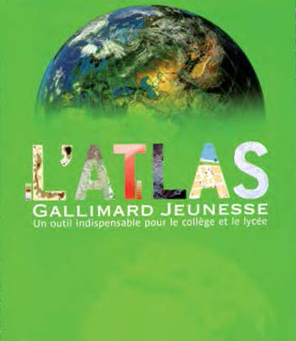 L'Atlas Gallimard Jeunesse (The Gallimard Youth Atlas)
Translated by Sylvie Deraime and Catherine Zerdoun
For anyone interested in this world (doesn't that mean all of us?), this atlas, originally written in French, is an ideal resource to get lost in. It opens with a clearly written, multipage guide to maps that show readers how to draw the world, make and read maps, and use the atlas. Illustrations help students to fully grasp the copious amount of information that fills every page of this work. Every region of the world and many parts of continents and countries are explored in detail through texts, graphics, symbols and maps. (Each page includes a map or an image.) The book is particularly effective in drawing our attention to lesser-known sectors of our planet, and providing a wealth of information about them.
Although approximately 20 pages are devoted entirely to France (where the book is published), the rest of the atlas collects an impressive amount of information about all other major world geography topics, including cartography, the physical world, populations and the economy. This youth atlas is not just for geography teachers; it's for anyone who would like to learn more about our world.
Jean-François Maheu, OCT, teaches French, history and geography at the École secondaire catholique Franco-Cité with the Conseil des écoles catholiques du Centre-Est in Ottawa.
L'Atlas Gallimard Jeunesse, Gallimard Jeunesse, Paris, France, 2015, ISBN 978-2-070-66679-9, 160 pages, $29, gallimardmontreal.com
Becoming a Literacy Leader
A decade ago, teacher Jennifer Allen published a book analyzing her early days as a new literacy specialist for an American school district. Now she's back with a second edition in which she rethinks and broadens her take on literacy leadership.
To get started, Allen focuses on the three-part foundation that she has developed for her work: layered leadership, making meaning together, and, as a school community, rowing in the same direction. The book clearly outlines how to create the many layers of support that literacy coaches can implement within a school or district, how these layers can work together to support teacher learning, and perhaps most importantly, how these supports can be used to improve student achievement. Allen writes extensively on managing and using student data to drive instructional practices. With solid data to support them, she shows how to align teaching and learning with implementing new initiatives in education. She tackles these seemingly overwhelming demands with a fresh, manageable, can-do spirit of shared vision and explicit team goal setting.
For those who plan professional development, the book offers advice on setting up the conditions for promoting collaborative inquiries into student learning. Allen shares key ingredients to design agendas for staff meetings and workshops that promote teacher engagement and ongoing professional dialogue. She highlights the role of encouraging teachers with appreciation, guidance and support. As a follow-up to her original work, Allen provides extensive research from a variety of fields to reinforce the evolution of her thought about leadership roles. She openly challenges some of her old ways of thinking with the wisdom gained through 10 more years of experience. Sections end with prompts to make the reader pause and reflect. There are also links to online video clips that model effective teaching and coaching practices.
Scattered throughout Becoming a Literacy Leader are lists with classroom read-aloud ideas, using book bins and other best practices, and ways to teach specific aspects of reading and writing for primary and junior students. The book is a great resource to expand your thinking about literacy leadership.
Anne Marie Landon, OCT, is a principal with the Renfrew County Catholic District School Board.
Becoming a Literacy Leader: Supporting learning and change (2nd edition), Stenhouse Publishers, Portland, Maine, 2016, softcover, ISBN 978-1-62531-096-5, 256 pages, $35.95, distributed by Pembroke Publishers, pembrokepublishers.com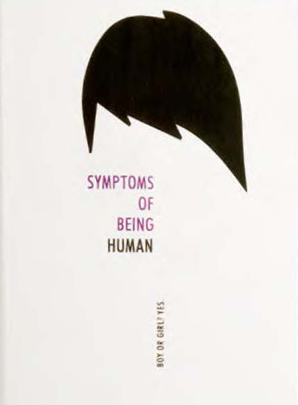 Symptoms of Being Human
Jeff Garvin does an incredible job delving not only into the thoughts and life of a teenager struggling with school and relationships, but a teenager who struggles with gender identity and finally finds a term that feels right for him/her/themselves. Some days, Riley Cavanaugh feels like a girl. Other days, Riley feels like a boy. And yet others, Riley feels like neither. Riley's new term to describe the self inside is "gender fluid."
Symptoms of Being Human evokes laughter and tears, leaving the reader with a real connection to the smart and keenly observant main character. Riley has a lot to deal with, but is also lucky to have great friends, supportive parents and many resources enabling him/her/themselves to find a voice.
Each moment of the book is well crafted and unforgettable as Riley navigates personal growth within the difficult territory of being non-binary.
Garvin's book is packed with information about gender fluidity, rendering it an important read, especially for young people or those working with them.
It is an essential addition to a classroom at the intermediate or high school levels. Many of the issues raised in this book apply to all teenagers, but it also functions as a springboard for a broader conversation about what it means to be male, what it means to be female and what it means to be both or neither at the same time.
Janet Cottreau, OCT, is an occasional elementary school teacher with the Ottawa-Carleton District School Board.
Symptoms of Being Human: Boy or Girl? Yes, HarperCollins Canada, Toronto, 2016, hardcover, ISBN 978-0-06-238286-3, 352 pages, $21.99, harpercollins.ca
Lit Up
Being disconnected from the online world makes teens anxious, says David Denby in his introduction to Lit Up. Reading a book — paper or electronic — cuts them off from their phones, from their friends, from everything that matters in their world. For teens, being connected means being alive. How then do we create a love of reading in our students? How do we connect them to a literate life? Can non-readers be made into readers? Denby, a staff writer at The New Yorker magazine, figured that being in a school was the place to find some answers to those questions, So, he spent the 2011–12 academic year with a Grade 10 English class at a well-respected New York public school. Worrying that his experience might be too narrow, he also visited two other English classes — one at a troubled inner-city school in New Haven, Conn., primarily populated by low-income African-Americans; the other, in a wealthy New York suburb.
This was not Denby's first foray into non-fiction in English curriculum and education. In the early '90s, he sat in on English courses at Columbia University, reading the classics to find out whether the Western canon should be imposed on kids from multicultural backgrounds. At the time, his answer to that question was a definitive "yes."
Denby's research for Lit Up, however, was done two decades later — when the humanities are being downplayed in favour of science and mathematics, with the seeming importance of non-fiction over fiction and electronic communication over face-to-face encounters. And yet, he argues, reading can be so transformative, so potentially life-altering, that it must remain a critical component of literacy education.
So, can readers be made from non-readers? Denby's answer is not nearly as clear as his question. It's not entirely apparent if the students are getting as much out of the books assigned to them as Denby and the teachers. What is clear is that the students are getting assigned some fantastic books, and that dedicated and passionate teachers can and do devote themselves to creating lifelong readers out of their well-connected students.
Terri Lawrence-Tayler, OCT, is an anatomy and physiology instructor with the nursing program at St. Clair College in Windsor, Ont.
Lit Up: One Reporter, Three Schools. Twenty-Four Books That Can Change Lives, Henry Holt and Company, New York, 2017, softcover, ISBN 978-1-250-11703-8, 288 pages, $25, distributed by Raincoast Books, raincoast.com
The Four Roles of the Numerate Learner
By Mary Fiore and Maria Luisa Lebar
Teaching the big ideas in the Grade 1 to 8 math curriculum is the primary aim of this highly practical how-to guide. Teachers familiar with the four roles of the literate learner will recognize the template defining the roles that students must play to become literate: "meaning maker," "code user," "text user" and "text analyzer."
In The Four Roles, the literacy roles have been adapted to the needs of students learning mathematics. The framework suggests that math students must become "sense makers," "skill users," "thought communicators" and "critical interpreters." As in literacy education, teachers are expected to begin their instruction from where students currently are in their learning journey. From there, "the roles are interconnected and support integrative thinking and differentiated instruction for learners who have diverse learning needs at any given time."
According to the book, the goal of effective mathematics instruction is to produce students who can reason, argue, communicate and think critically about how mathematics is used in the world around them. To that end, the authors recommend that educators employ a wide range of familiar, high-yield instructional and classroom strategies like accountable talk, assessment for learning, criteria building and the selection of rich mathematical questions. Within this context, teachers must appreciate that when it comes to enhancing student achievement, effective teaching, or the teacher's belief in his or her ability to help students learn, is more important than having a wide-ranging math background.
Educators familiar with the three-part lesson format for teaching mathematics will be reassured by the research cited in this book. But perhaps more appropriately, the book is a solid guide for principals and other school leaders who wish to learn more about best practices in mathematics teaching and learning.
Michael Bellrose, OCT, is the principal of A. B. Ellis Public School for the Rainbow District School Board in Espanola, Ont.
The Four Roles of the Numerate Learner: Effective teaching and assessment strategies to help students think differently about mathematics, Pembroke Publishers, Markham, Ont., 2016, softcover, ISBN 978-1-55138-311-8, 96 pages, $24.95, pembrokepublishers.com
Photos: Stephen Ferrie