New AQs
By Melissa Campeau
Photo: Matthew Plexman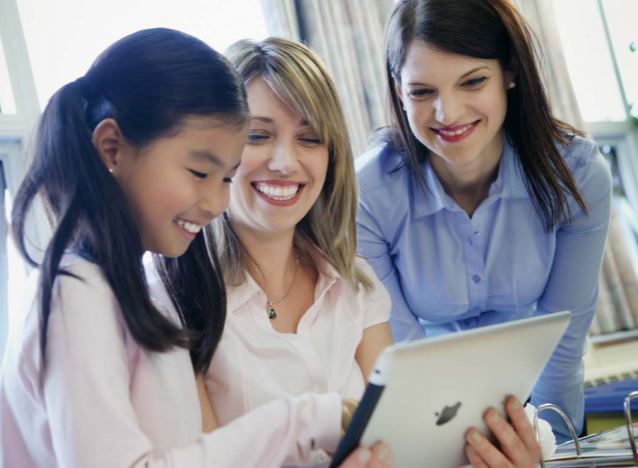 Teacher Leadership
Last fall, the Toronto District School Board (TDSB) began offering Part 1 of the new three-part Specialist AQ Teacher Leadership, focusing on building effective leadership skills.
Jennifer Watt, OCT, program co-ordinator for the Board's Teachers Learning and Leading Department, along with Karen Murray, OCT, vice-principal at Amesbury Middle School in the TDSB, and Stephanie Fearon, OCT, instructional leader in the TDSB's Equity and Inclusive Schools department (now a K–12 learning coach), collaborated to write all three parts of the course.
The course, they note, emphasizes leadership as collective action, rather than a position. It highlights the idea that effective teacher leaders seek, build and sustain reciprocal learning relationships with participants, rather than followers.
Watt, Murray and Fearon determined the course inquiry question would be "How can I grow as an equity leader and an ethical teacher leader?" The writers worked together to plan and design the course, so even though there were three authors, the larger ideas were in sync.
The finished product reflects the belief that all educators can be leaders from the very beginning of their educational journey, and that leadership doesn't necessarily equate to administration — it can take on many variations. Teachers can make the most of the course to consider what leadership skills and competencies they hold and how they can use them in their professional relationships.
First Nations School Leader Program
Recently, the College finalized two new First Nations School Leader Program AQs, designed to support educational leadership within First Nations communities and respond to the Truth and Reconciliation Commission's calls to action.
The first of these schedule C (one-session) AQs, First Nations' School Leader Program: Leadership, supports teachers in honouring, celebrating and promoting Indigenous languages, traditional teachings, ceremonies and culture. Course candidates explore the concept of First Nations histories informing professional practice, as well as inviting, respecting and honouring the guidance of knowledge keepers and Elders.
The AQ First Nations' School Leader Program: Supporting Indigenous Learning and Holistic Well-Being focuses on Indigenous culture and history and embraces land-based learning to support student learning and well-being. Throughout the course, candidates reflect on and engage in holistic learning as a process that interconnects the mind, body and spirit.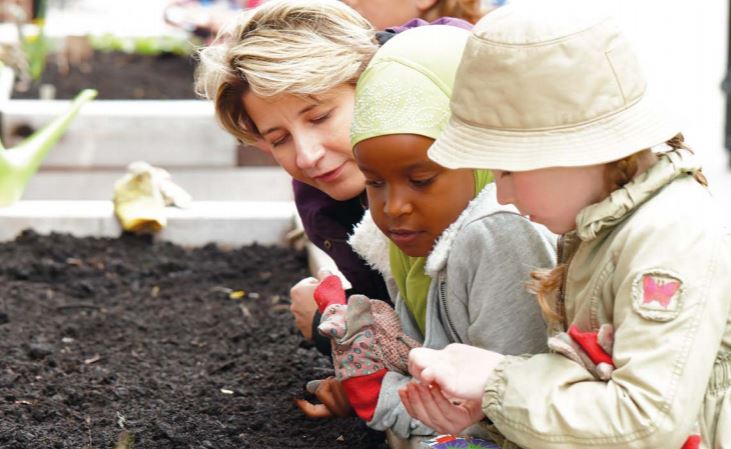 Environmental Education
Part 1 of the three-part Specialist course Environmental Education is currently offered at Six Nations Polytechnic. Umar Umangay, OCT, researcher and consultant at Six Nations, developed the course, based on the College's AQ guidelines, with the intent of supporting Indigenous teachers in the Six Nations and Manitoulin Island regions.
"The curriculum is based on local Indigenous knowledge and traditions. It asks participants to incorporate traditional teachers, knowledge keepers and community resources to enhance learning experiences," he says
The course is mindful of the rights of Indigenous Peoples and of children, and works toward relationships and conversations for healing, understanding, working with Indigenous languages and stories, and using critical inquiry, local Indigenous histories and experiential education as the foundation for planning, assessment and evaluation, as well as field trips
"The course is also important and relevant for Indigenous students because it affords a course where they see themselves, their families and their language, traditions and Elders being part of the learning experiences," explains Umangay. "This AQ seeks to find success criteria and evaluative methods that support Indigenous knowledge and learning styles."
The Environmental Education AQ also speaks to the work of the Royal Commission on Aboriginal Peoples and related documents that recommend Indigenous control of Indigenous education.
"In the spirit of reconciliation, it is important for the public to recognize, support and engage with curriculum and teaching practices developed by Indigenous researchers and taught by Indigenous educators," adds Umangay