AQ providers: Evolving to Meet Needs of the Profession and Public
By Melissa Campeau
Photo: Ontario College of Teachers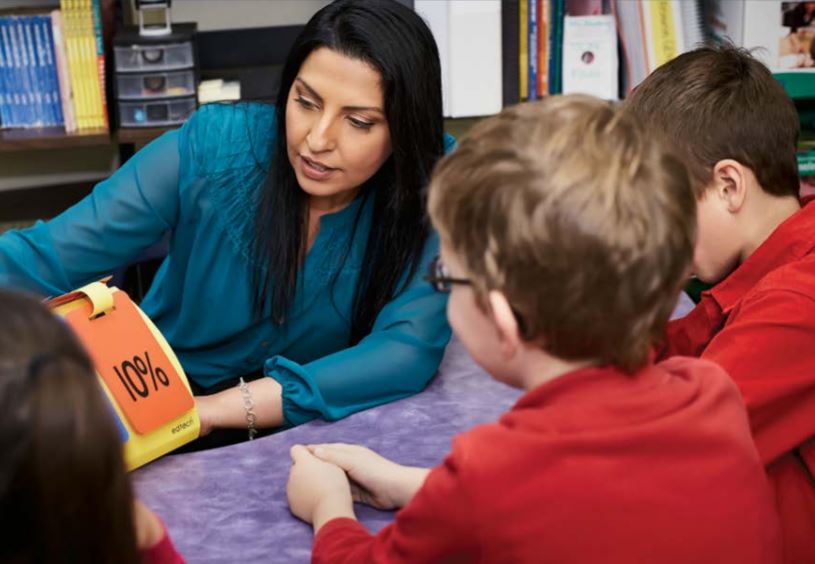 AQ providers rely on the feedback from candidates to improve their course offerings. When teachers complete an Additional Qualification, the College immediately asks them to fill out a survey reviewing their experiences in that course. The College also works with AQ designers and instructors to help identify areas in need of enhancement. In 2016, more than 400 AQ instructors and course designers attended sessions on course design and content.
"AQ providers are highly responsive to the feedback received from course candidates through surveys, focus groups and consultations, and immediately use this information to enhance the AQ courses they submit, which we then accredit," says the College's Déirdre Smith, OCT, manager of the Standards of Practice and Education Unit.
As well as changes to content, AQ providers are also adapting how courses are delivered to better meet teachers' needs. Some providers are now offering AQs in modules that allow candidates to personalize and individualize their professional learning. Breaking a course into several sections gives them both scheduling and budget flexibility. Smith explains that the other advantage to modules is that theoretical concepts can be scaffolded and integrated in innovative ways over time. Teachers can then apply new insights and understandings to their practice prior to moving on to the next module.
Providers are also making the most of technology to connect with teachers — wherever they might be and at flexible hours. In remote areas of northern Ontario, for example, AQ providers connect with candidates through Contact North, an online learning portal serving four million Ontarians in remote or rural locations.
Other providers are making the most of Skype, FaceTime, GoToMeeting and other technologies. Lakehead University, for example, will soon be offering the Supervisory Officer's Qualification Program. To enable this, they've partnered with the IT department at the university to engage with students who may need to connect at times through different online platforms
Some AQ providers have been taking courses to the land, honouring Indigenous ways of learning. An AQ writing team at Kenjgewin Teg Educational Institute, for example, meets mainly outdoors, building vision boards from various natural materials to help shape the course's framework
"All the innovation — whether it's outdoor education, technology or experiential learning — just shows you how limitless the possibilities are to facilitating inquiry-based teacher education," says Smith. "Teachers who take those Additional Qualification courses are then even better equipped to be innovative and creative in their profession and able to offer the most effective support to each of the learners."