Final Exam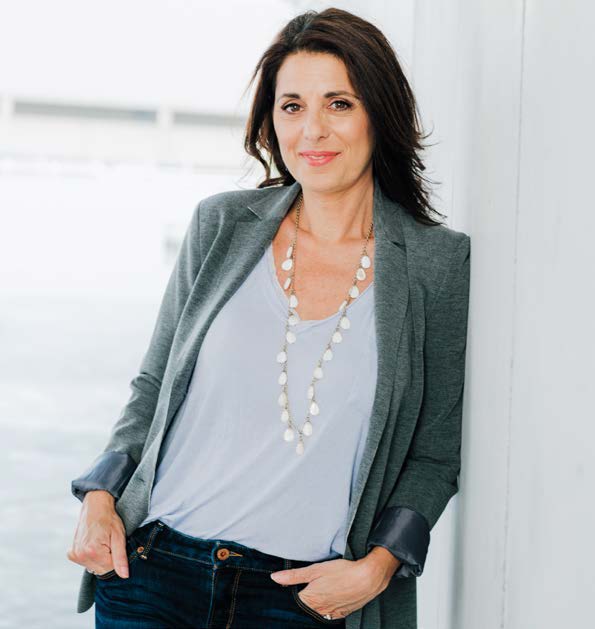 Impressive Ehm
Erica Ehm — parent blogger and former MuchMusic VJ — discusses Anna Pavlova, Peter Pan and pursing her passion.
By Laura Bickle
Photo: Katherine Holland
Name: Erica Ehm
Born Erica Miechowsky, in Montréal
Attended Westminster Public School (Grades 1–6) and Wentworth Public School (Grades 7–8) in Montréal, and Hudson High School in Hudson, Que.
Studied theatre and English at Marianopolis College in Montréal
Graduated with a BA from the University of Ottawa in 1982
Started working at MuchMusic in 1982, becoming a video jockey from 1985–94, when she left to pursue her songwriting career
Her songs have been recorded by Van Morrison, country singers Cassandra Vasik and Tim Thorney, as well as actor Tom Jackson
Received three Canadian Country Music Association Awards and three SOCAN Awards
Wrote She Should Talk: Conversations with Exceptional Young Women about Life, Dreams and Success in 1994, and co-authored the children's book The Mischievous Mom at the Art Gallery in 2010
Launched and hosted TV show Yummy Mummy in 2003 on the Life Network and Discovery Health
Created the award-winning yummymummyclub.ca (now YMC.ca) in 2006, the largest independently owned online property for moms in Canada
Wrote three family-friendly stage musicals: Caillou's Big Party, The Big Comfy Couch and Caillou's Big Book Club
CEO of digital publisher & marketing firm Ehm & Co
Lives in Toronto with her husband and two teenagers
Describe yourself in elementary school.
Creative. Hard working. Bookworm.
Describe yourself in high school.
Rebel. Leader. Director.
What was your favourite subject?
Creative writing.
Favourite literary pieces studied?
Jane Eyre by Charlotte Brontë, A Tree Grows in Brooklyn by Betty Smith and a biography of the ballerina Anna Pavlova.
Who is your favourite fictional teacher?
Mark Thackeray (portrayed by Sidney Poitier) in To Sir With Love.
Favourite historical figures?
Anne Frank.
Who is your favourite fictional hero?
Peter Pan.
Which subject do you wish you had paid more attention to?
Math.
What did you excel at in school?
Doing my own thing.
What did you struggle with?
Authority.
As a student, what career path did you dream of following?
Acting.
What natural gift did you wish to possess during your school days?
I wish I had the talent to be a great actor.
What do you wish you had been taught in school but weren't?
Business.
Quality you most appreciated in a teacher?
Being empathetic and entertaining.
Favourite way to spend recess?
Practising my lines or reading a book.
Favourite school lunch?
Going to Famous Delly Boys with my sister for a burger, fries and a cherry cola.
Favourite extracurricular activity?
Drama and writing Erica's Teen Scene weekly column for the local newspaper.
Most embarrassing moment at school?
When someone put a dead fish in my locker.
Lesson learned in kindergarten that still applies today?
Fight the bullies.
Fondest school-related memory?
Directing the school play.
Strongest memory from your graduation day?
The big party at my house after graduation that the entire grade attended.
If you could pick any time to attend school in, which would you choose?
I would go back to the simplicity of Little House on the Prairie.
If you could create a new course, which would you choose?
Success: How to get what you want in life.
Best advice given at school?
My university professor told me I wasn't cut out for school — and that I should pursue my passion.