Pop Quiz
with Jill Heinerth
By Laura Bickle
Photo: Jaqueline Windh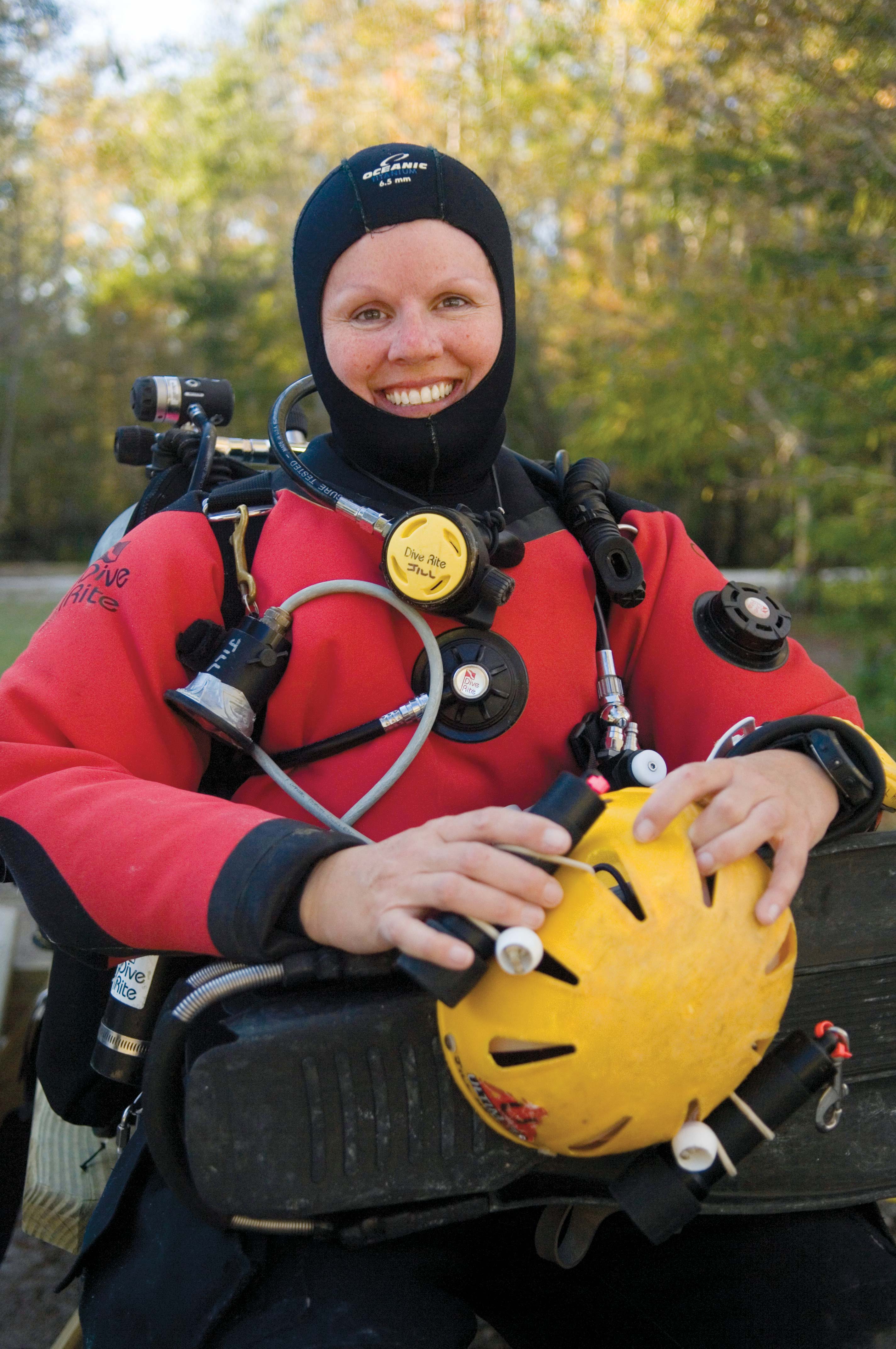 When cave diver Jill Heinerth was named The Royal Canadian Geographical Society's inaugural Explorer-in-Residence, she made her objectives clear: "I want to create opportunities to work with young people to talk about exploration, discovery and future careers." And, she's done just that - visiting schools across the country, imparting her passion for the natural world, weaving in her adventures searching for ecosystems in Antarctic iceberg caves (she was the first to do so!) and exploring others hundreds of feet beneath the water's surface. Here, she shares why science literacy is important in schools and how teachers can nurture it.
What is a typical school visit like?
I almost always do a presentation to the entire school in the gymnasium. Additionally, I create target opportunities for individual classes or clubs to meet their particular focus. For instance, I speak to students with an interest in journalism, scuba diving and yearbook, as well as eco-warriors and girls in STEM [Science, Technology, Engineering and Math]. I also do online classroom sessions with Exploring By the Seat of Your Pants, a free resource for teachers.
Describe your "We Are Water" project.
I have a unique viewpoint as someone who swims through our drinking water conduits. I can help people understand that what they do on the surface of the land will be returned to them to drink. I call it "water literacy," which entails knowing where your drinking water comes from, how you can protect it for future generations and how you might be unintentionally over-using precious resources.
My husband and I created an educational documentary called We Are Water and have a related section on my website IntoThePlanet.com with links to videos, activities and other resources.
What level of science literacy are you seeing in the classrooms?
I am optimistic about today's youth, especially in Canada. They sense the urgency of big issues, such as rapid climate change, and they recognize that they will need to fix this world - creating new options for renewable energy, improved transportation and alternative food supplies. They understand their role as future leaders of innovation and scientific discovery.
How can teachers impart a love of science and the natural world?
I am a fan of field trips and hands-on learning. When students participate in tangible work that offers tangible results - especially in their own backyard - they will never forget that experience.
Our education system is based on an industrialized world, preparing young people for specific job titles. But, today, we are better off helping them develop exploration and discovery tools in concert with essential skills, such as computer literacy, public speaking and critical thinking. Hopefully, that will enable them to think big and solve some of the most challenging issues of this rapidly changing world.