From The Chair
Let's Chat
Good communication is key to great relationships — including the one between you and your College.
By Liz Papadopoulos, OCT
Photo: Tessa Buchan; Bus: iStock
Great relationships and good customer service begin with good communication.
Over the past couple weeks, I have returned to a local shop to find a pillow cover I want that seems to be permanently out of stock. The woman who serves me knows me by name because she was a teacher candidate last year in a faculty of education at which I spoke. Apart from her retail job, she is as an occasional educational assistant. Her eyes light up as she tells me how happy she is to be working at this school in her local community.
This interaction could have been quite different. I could have simply asked about the item I was interested in, she could have checked for stock availability, and both of us would have continued on with our day.
But effective communication requires more than an exchange of information. When done right, communication fosters understanding, strengthens relationships, improves teamwork and builds trust.
For several years now, the College has wanted to enhance its communication with the public and its members. We've heard this call to action time and time again. In 2011, the College's independent review confirmed that the College cannot do its job properly if nobody knows it exists or understands its role. Teachers tell me how they want the public to know they work hard and what a demanding job teaching is!
Communicating with the public on behalf of the profession is one of our legislated objectives. Now, for the first time in the College's history, we have an opportunity to meet this objective.
The College has launched a communication initiative to increase awareness of our role as a regulatory body for the teaching profession in Ontario. You, our members, College Council and members of the public have provided invaluable input into this initiative, and affirmed our need to reach out and communicate.
Active listening is important. We heard that members and parents want to connect with the College in their own communities. Accordingly, we are going out across the province this spring to meet with trustees, parent involvement committees, community media and members of the public.
At the end of the day, communication and leadership are inherently connected. How can you motivate or guide others if you don't communicate effectively?
Soon, your Council will finalize the College's vision and strategic priorities. It will be up to the next Council that you will elect in the spring of 2015 to implement these priorities. Voting is another form of communication giving you the opportunity to help shape your College's strategic direction. Want more input? Consider running for Council. Think about it, seriously.
Playwright George Bernard Shaw once said, "The single biggest problem in communication is the illusion that it has taken place."
I'd like to close by inviting you to talk with me. By email. In person. On the phone. Whatever works best for you. I appreciate the effort it takes, so please keep your feedback coming.
Look Beyond the Classroom to Create Teachable Moments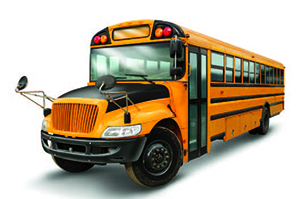 When I was teaching in an inner-city school, we didn't have a lot of money for field trips. Fortunately, a generous donor had set aside a special "field trip fund" for our students to benefit from experiences with the arts. We took all of our Grade 8 students to see a National Ballet of Canada production of Cinderella. At the intermission, I asked some of the students who were sitting near me if they wanted to visit the pit to see the orchestra. They were completely shocked that the music was created by "real people" and not a CD! It just goes to show, you can never predict the teachable moments, especially those that happen outside the classroom.
Field trips don't have to be expensive outings. Invite your class to research an unexplored neighbourhood and then go on your very own self-guided walk. Take a grandparent or two with you. Ask them to share what the area was like when they were kids. You'll be amazed at what you learn.