Building AQ Courses with An Anti-Oppressive Stance
In spite of all the advances in education, some students still fall behind, according to Jeewan Chanicka, OCT, of the Toronto District School Board (TDSB). Some don't sense a curriculum that's always inclusive, of them or more diverse viewpoints.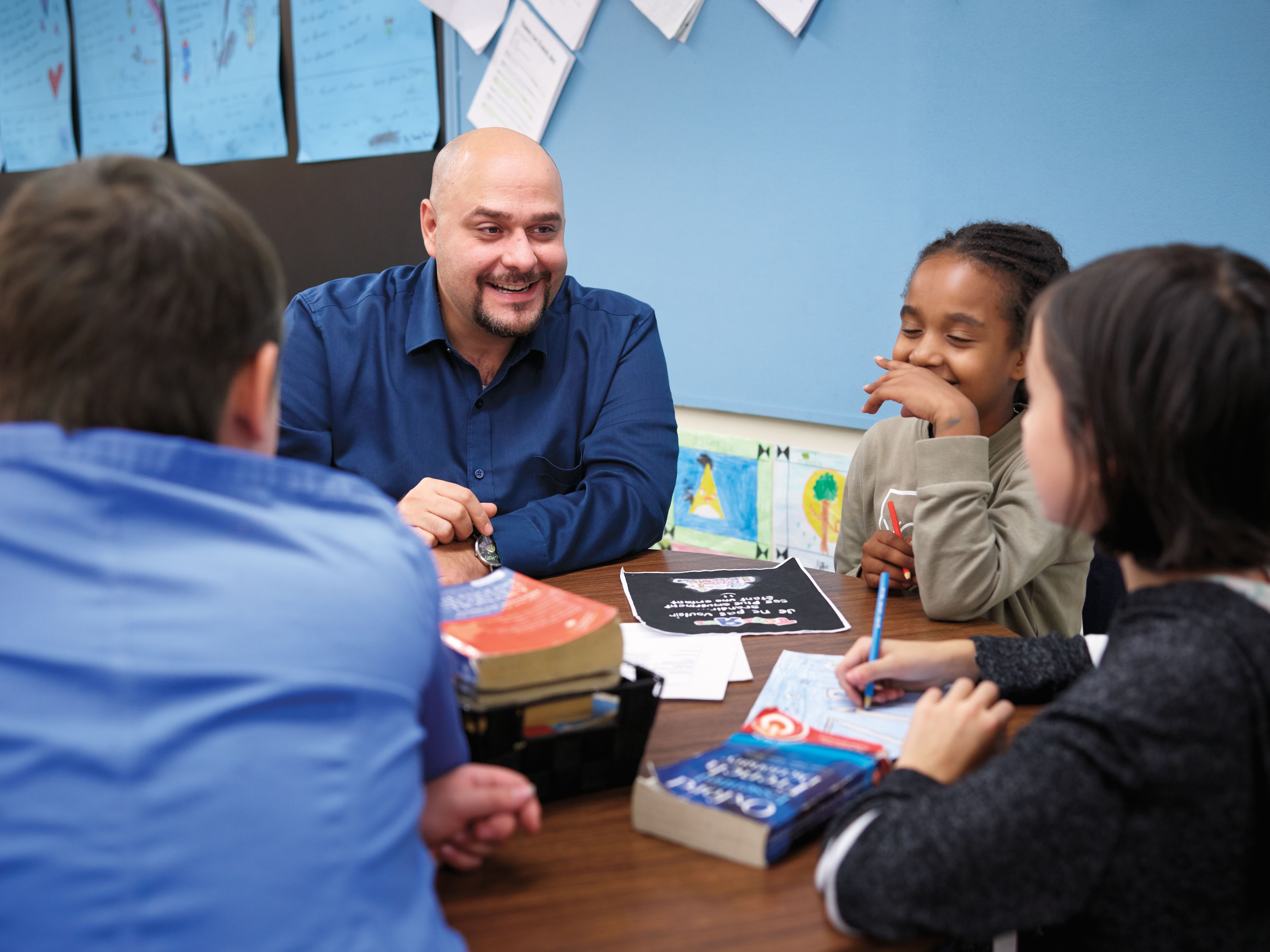 "We've changed approaches but haven't always made substantial progress in outcomes," says Chanicka, the superintendent of equity, anti-racism and anti-oppression at the TDSB. "We need to recognize that the system isn't working well for all children." He believes that it's essential to infuse the idea that some people have different lived experiences. Too often, he suggests, there's a belief that students who feel excluded just need to be resilient and have grit. While those traits are admirable, "The onus is on us as a profession," he says.
The College has facilitated the development of a new resource, Intentional Design: AQ Courses, to support AQ developers and instructors in designing their courses with an inclusive, anti-oppressive stance. The College invited course designers and instructors within the province who were already working to incorporate an anti-oppressive stance in AQs to build on what they had started. Their practices became core elements in the new provincial resource, which invites reflection and professional dialogue to enhance AQ professional practice in the following areas:
conceptual design and frameworks;
dynamic inclusive and engaging learning environments;
critical pedagogy and anti-oppressive approaches;
fostering an inquiry stance; and
assessment and evaluation.
This interactive, online resource includes a range of materials to stimulate and design thinking related to AQ course development. These include videos, audio clips from educators, teacher-recommended resources, College resources and a number of tools to engage educators in thinking deeply about their beliefs, practices and social privileges.
"The resource provides opportunities for course designers and facilitators to be critically reflective," says Suzanne Molitor, OCT, a retired teacher from the Peel District School Board who consults for the College and who co-led the team of educators that developed this resource.
When it comes ensuring an anti-oppressive stance, intentional design involves consciously exploring your own biases, values and understanding.
"AQ course development starts with intentional design," says Molitor, who is also a former program officer at the College. When it comes to ensuring an anti-oppressive stance, she believes that intentional design involves consciously exploring your own biases, values and understanding. It's about what you deem important — in the material, in the course orientation, in the learning environment and in assessments — and ensuring that equity, diversity of perspectives, and inquiry into power and privilege are top of mind in course design.
"It involves being critical about your pedagogy, thinking about whose voices are represented in the course you're designing, and whose voices might be absent. It means examining the dynamics of power and privilege to identify and challenge inequity," adds Molitor.
When creating an AQ, or teaching any course, "Begin with the end in mind," she says. "It's important to think deeply about what you want to have happen, about equity, and about how to engage learners in dynamic inquiry."
In adopting an anti-oppressive teaching approach, "If I'm a critical teacher, I'm thinking about power dynamics, and developing an awareness of how my teaching facilitates open discussion about diversity," she explains. "For instance, if you're teaching an English course, are you including writers from other countries and cultures? It's about your choice of resources, and whether you're sharing other perspectives that don't necessarily just confirm your own experiences," says Molitor
This new resource supports course designers in uncovering unconscious biases they might have and inspiring thoughtful, purposeful, ethical action in teachers who are taking the course.
Karen Murray, OCT, facilitated College-hosted educational sessions for AQ designers and course instructors related to integrating an anti-oppressive stance. She says there are many faces of oppression. Some can seem benign. "We can't just say, 'We've always done it this way' if we want students to be critical in their way of engaging," says Murray, a principal of equity, anti-racism and anti- oppression at the Toronto District School Board.
Even if you have the best intentions, she says you have to stop and think through why you're teaching in a certain way, what you're exposing students to, and what choices you're making. "Kids are going to live in a world that isn't monolithic," says Murray. "If you say, 'My students don't need to learn about anything else; you're giving them one way of thinking and seeing. [As educators,] we're supposed to prepare them to challenge the status quo. And the world doesn't look [exclusively] the way the teacher thinks it looks."