Collaboration Brings Depth to AQ Development
"In educational spaces, the voices of people with vision impairments aren't always heard," states Charmain Brown, OCT. As a course director and practicum facilitator at York University's faculty of education, Brown understands the importance of sharing broad perspectives when creating courses. She has been involved in developing many AQs. In this case, however, Brown is speaking as a parent.
Photo: Ontario College of Teachers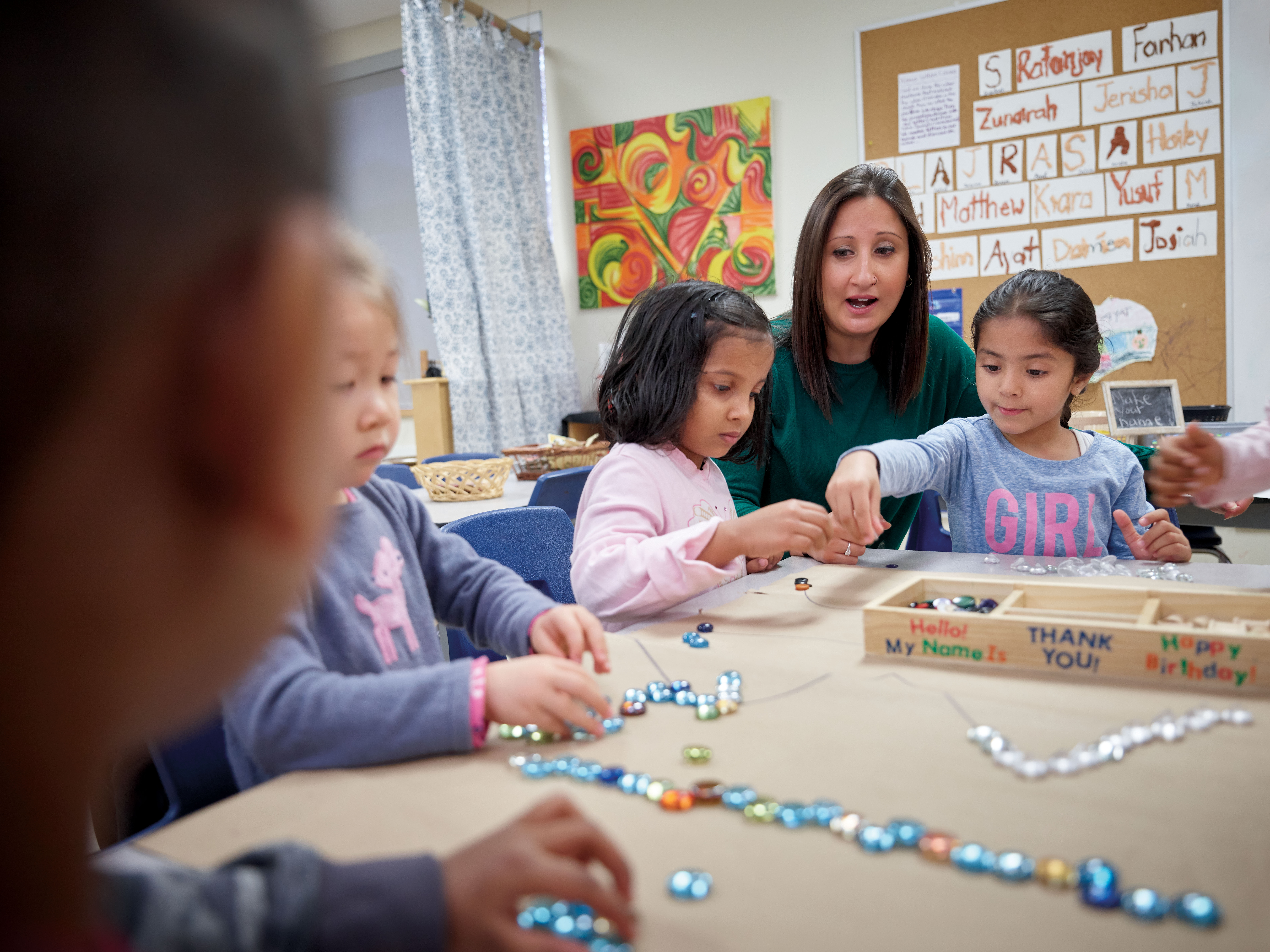 She has a 16-year-old son in residence at the W. Ross MacDonald School, a provincial school for the blind in Brantford, Ont. Brown's 20-year-old daughter graduated from there.
"When you bring [stakeholders] together to give input into an AQ, particularly one focused on a specific community, you're going to get diverse perspectives."
A new AQ for teaching students who are blind or have low vision is in development. Through the process, Brown was delighted to see the extent of feedback from various stakeholders.
"When you bring [stakeholders] together to give input into an AQ, particularly one focused on a specific community, you're going to get diverse perspectives. And that creates depth in what is brought to the project," says Brown.
For the College, such partnerships with members of the public and profession is integral when designing and developing new AQs.
One of the members of the provincial writing team was Suzanne Decary-van den Broek, executive director, Ontario South, for the CNIB Foundation. She also helped the College to represent the ethical standards and standards of practice in braille.
"It was a very collaborative process," she says. "We had an opportunity to talk about the feedback we heard from parents, and current and former students. It was welcome to get those voices in."
Like Brown, she says people with lived experiences need a spot at the table when plans are being formulated that affect them. "We talk about creating with, not creating for," says Decary-van den Broek. She calls the College's outreach "a positive step."
Daniel Maggiacomo, OCT, principal of W. Ross MacDonald School and Resources Services, was also part of the AQ writing team. He kept returning to the feedback that had been gathered to "honour those voices."
His school offers residential placements (elementary and secondary levels), as well as teachers who travel the province to support students and school board staff.
Maggiacomo says that many resources are needed to better serve students who are blind or have low vision. The AQ plays a key part given the relatively small number of students affected. Many teachers, schools and even boards would have little experience with these students.
"Someone with the AQ has to step in and be the central person," he explains. "That's the strength of this model."
"The new AQ is a huge step for us," agrees Jean-François Boulanger, OCT, director of the Centre Jules-Léger provincial school in Ottawa. They, too, send out resource consultants — in this case to help French-language boards and students. Boulanger was glad to be involved in the AQ process, as the English and French contexts might differ for students who are blind or have low vision. "We need to be there and have input," he says.
The forthcoming AQ doesn't address every challenge. Decary-van den Broek would love to see a practicum component made mandatory. Maggiacomo adds that it would be great to have a full AQ just on braille literacy.
Others who were consulted say we need more specialized teachers, and that professional learning needs to be beefed up significantly.
"To us, the only real option is to substantially increase the standards that someone needs to meet to become a teacher of the visually impaired in Ontario," says David Lepofsky, who represents the advocacy group VIEWS on the Toronto District School Board's Special Education Advisory Committee, and who serves as chair of the Accessibility for Ontarians with Disabilities Act Alliance.
While there's lots of room for further education and improvements, Brown likes knowing that the new AQ will highlight the needs for students like her children. Having better training, more resource consultants, spaces like the W. Ross MacDonald School, and greater collaboration with stakeholders all comes down to the same thing. "It's an equity issue," she says.