Governing Ourselves
This section provides updates on licensing and qualification requirements, notification of Council resolutions and reports from various Council committees, including reports on accreditation and discipline matters.
College News
New Legislation Enhances Student Safety and Well-Being
The provincial government has passed legislation to amend the College's Act that further safeguards students and modernizes the operations of the College.
Stronger student protections
These changes enhance existing measures to support student safety and well-being. Key elements of the legislation include:
stronger penalties and broader definitions for acts of professional misconduct related to sexual abuse and child pornography. Members found guilty of professional misconduct consisting of sexually abusing a student, an act of child pornography, or a prescribed sexual act that involves a student, are no longer eligible to apply for reinstatement.
retroactively revoking a member's certificate if the Discipline Committee previously found the member guilty of professional misconduct consisting of sexual abuse or an act of child pornography, and the committee did not order revocation, or ordered revocation but the certificate was later reinstated.
keeping all disciplinary decisions on the College's register public, including:

findings of professional negligence made against a member;
findings of professional misconduct or incompetence made against the member by another professional regulator; and
any findings related to the member's suitability to practise.

expanding the College's counselling and therapy program to provide funding for students who allege being involved in a prescribed sexual act, in addition to those who allege having been sexually abused by teachers or involved in child pornography.
making it possible for a College Committee to order mandatory medical assessments during the investigation stage to ensure matters will be referred to the appropriate adjudicative committee.
developing a proactive sexual abuse prevention program that will have:

an educational requirement for College members;
guidelines for the conduct of members with students;
training for College staff; and
provision of information to the public.
College governance
The legislation also evolves the College's governance structure to operate more efficiently and effectively. Council will have fewer members, allowing it to be more nimble. Committees will be composed of individuals who are not Council members, meaning that overall, a greater number of individuals will be involved in the work of the College. A roster of panellists will also work with committee members on panels for statutory and regulatory committees. This allows for better representation and diversity, throughout. Some of the specific legislative changes to governance are:
dedicated Council and committee members — Council members may only serve on Council, while committee members may only serve on their respective committees;
a reduced Council size, from 37 to 18, with equal representation from members of the profession and the public; and
a selection process for Council and committee members from a diverse group of individuals, with attributes and competencies to govern the teaching profession in the public interest.
To help facilitate these changes, Paul Boniferro has been appointed to the role of Transition Supervisory Officer. To enable the College to carry on its work in the interim, a roster of eligible, qualified panellists will be established immediately to serve on the Accreditation, Accreditation Appeals, Discipline, Fitness to Practise, Investigation and Registration Appeals committees. Recruitment for Council and other committees will begin later this year.
Education Minister Addresses College Council
Photo: Ontario College of Teachers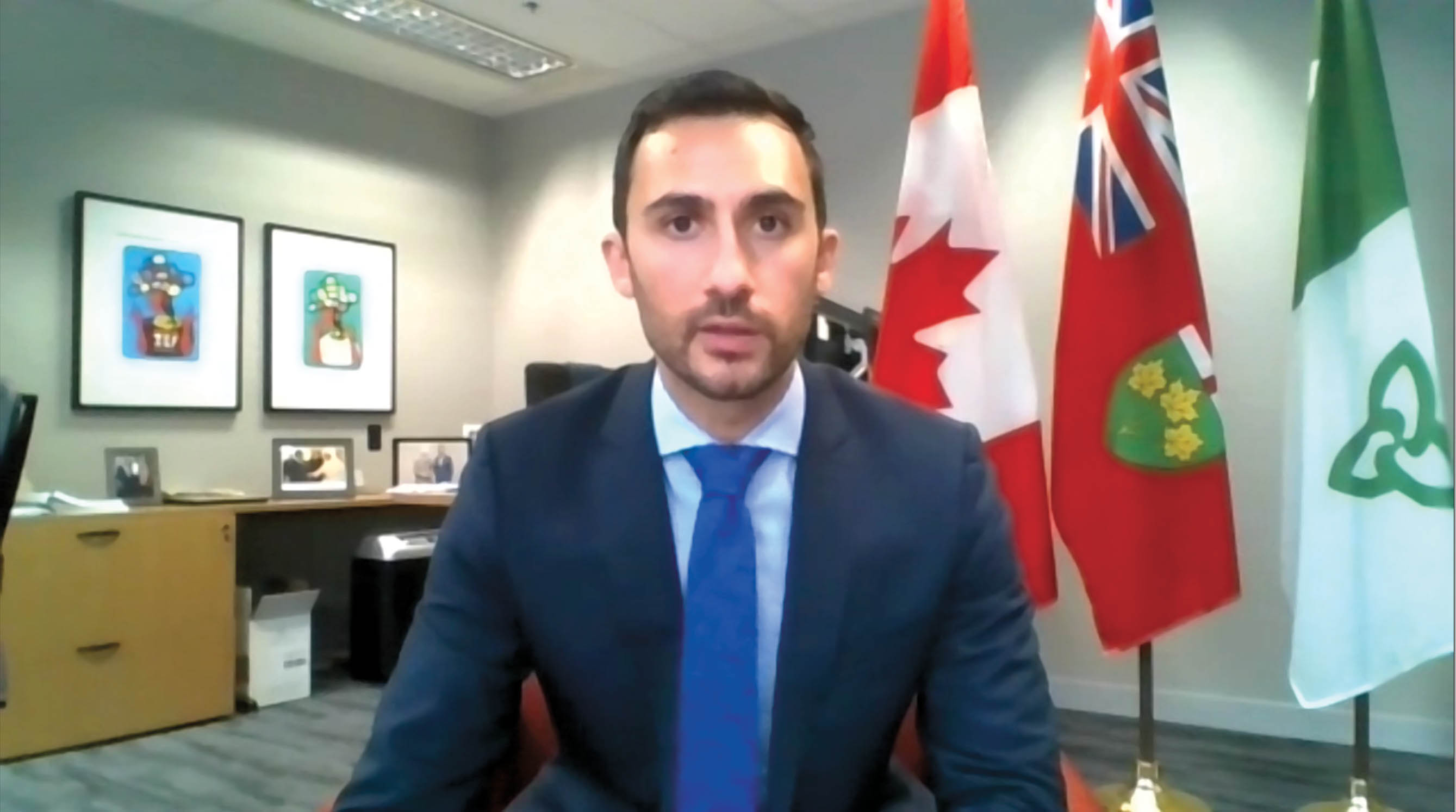 At the Council meeting on December 3, 2020, Education Minister Stephen Lecce commended the College for its commitment to protecting students and modernizing College operations.
Accompanied by MPP Sam Oosterhoff, parliamentary assistant to the Minister of Education, Minister Lecce expressed his appreciation for the work the College has done to advance changes that will further safeguard students that are in Bill 229, Protect, Support and Recover from COVID-19 Act (Budget Measures), 2020.
The bill, which was passed on December 16, reinforces many of the recommendations Council has made in recent years and will allow the College to operate more efficiently and effectively.
Among the reforms, Bill 229:
reduces the size of Council to 18 from its current 37 members;
brings into effect lifetime bans without opportunity for reinstatement for educators found guilty of sexually abusing students or for involvement in child pornography;
introduces a proactive sexual abuse prevention program; and
provides public access to all teacher disciplinary decisions issued by the College.
"A strong, modernized College would be able to make student achievement and student safety a priority, and the public will continue to have confidence in the College's ability to enhance high-quality teaching and the high standards of conduct," Lecce said. "These changes are all about ensuring students are in school settings that are protected and safe, and that the public has confidence in the publicly funded [school] system and regulated teachers."
The Minister discussed the regulatory amendments made under the Ontario College of Teachers Act that protect students, as well as those that highlight the value that professional experience brings to the classroom through the recognition of technological qualifications.
"These changes will support student safety by ensuring that students are taught by highly qualified, competent and regulated teachers," he said.
Regarding College governance, Minister Lecce applauded the College's efforts to modernize its governance structure. Amendments included in the bill mean Council membership moves from election to competency-based selection, with the number of Council members decreasing from 37 to 18, including nine members of the public and nine members of the profession.
These advancements, he said, help to ensure a more diverse representation of Council and its committees, and take into consideration the knowledge, skills and expertise of College members. "We are proposing to modernize the governance structure, and these changes would enhance the ability to effectively regulate the teaching profession in the best interest of our students, whom we are here to serve."
Honouring future teachers
PHOTOS: Courtesy of Kai Butterfield, Melena Hope, and Damon O'Shea
The College Scholarship Program recognizes and supports excellence in teacher education. This is done by awarding three annual scholarships to assist in the education of future teachers.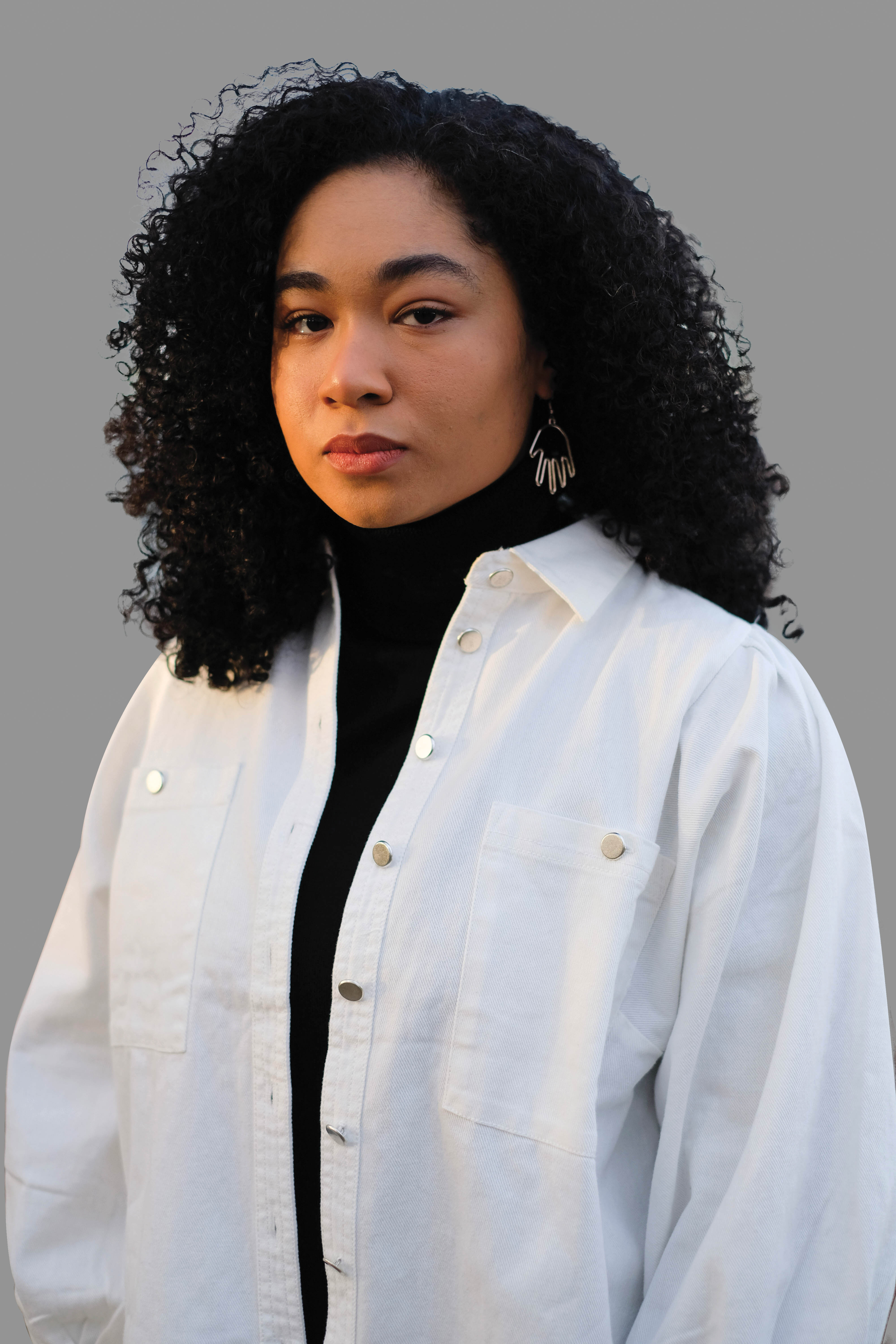 Joseph W. Atkinson Scholarship for Excellence in Teacher Education Recipient:
Kai Butterfield, teacher candidate in the consecutive education program at the Ontario Institute for Studies in Education/University of Toronto (OISE/UT).
Kai Butterfield is known to be a critical, insightful thinker who is kind and caring. She has also been described as fiercely determined to fight for social change and for a future where schools and classrooms are more equitable, safe and just.
Butterfield became committed to equitable education after experiencing anti-Black racism as a student of Guyanese and Grenadian descent living in Caledon, Ont.
During her undergraduate studies at the University of Waterloo in the field of peace and conflict studies, Butterfield was (and still is) a research assistant for the Digital Oral Histories for Reconciliation project. The project seeks to repair the harm that occurred in the Nova Scotia Home for Colored Children (where children experienced racism and abuse) through virtual reality oral histories and a Grade 11 Canadian history curriculum unit.
Deeply passionate about anti-racism and educating others about decolonization, Butterfield was a facilitator for The Ripple Effect Education, which offers workshops to give youth the tools to resolve conflict in healthy ways. This role allowed her to teach students about conflict resolution, social justice and peacemaking.
Butterfield co-organized her classmates in the Waterloo Walkout for Mental Health with her peers in response to a student's suicide at the university. The demonstration raised awareness of the lack of mental health support on campus, and named ways that competiveness, isolation and marginalization threatened student well-being.
She also participated in numerous speaking engagements in recent years in areas such as restorative justice programming for Black youth, race and gender in university and arts-based approaches to education.
Butterfield credits, Ryan Miller, OCT, for instilling in her a passion for teaching. "Through his acceptance, he afforded us the space to be children, a rare experience amid the racism in our predominately white town."
"Ryan Miller, OCT ... afforded us the space to be children, a rare experience amid the racism in our predominately white town."
Butterfield has received numerous awards including the Anne Millar Graduate Student Fellowship by OISE/UT in 2019 and 2020, and awards given by the Black Business and Professional Association and the Congress of Black Women of the Waterloo Region.
Ontario College of Teachers Scholarship — Primary/Junior or Junior/Intermediate Recipient:
Melena Hope, teacher candidate in the consecutive education program at Lakehead University.
Melena Hope has been described as friendly, considerate and compassionate; an organized and creative leader who is known for her gentle demeanour and for looking at life through an empathetic lens.
Hope's first career was as a college and university lecturer and then head of art history at a college in London, England. That's no surprise given her strong academic background. She holds an Honours bachelor of fine arts degree, an MA in art history, a PhD in art history, and a two-year post-doctoral fellowship.
It was the unexpected arrival of two sets of twins that caused her to consider a career change and return to Canada.
Hope has worked as a children's studio assistant at the MacLaren Art Centre in Barrie, Ont., and taught children's art classes at the local Curry's art store. She teaches private art lessons to children and works as a supply teacher with the Simcoe Muskoka Catholic District School Board.
She is an active parent council member and volunteers in various capacities including painting a large-scale mural at a local school and organizing a yearly trinket sale, which last year raised over $900 in proceeds for future school initiatives.
Hope has been described by one principal as someone who knows how to relate to each student — regardless of their age — and who has a very good understanding of classroom management at all levels. She is known to be adaptable and can move from one task to another with ease and fluidity — a quality that will serve her well in teaching.
The teacher candidate has fond memories of teachers whom she worked with during her practicum. "They all inspired me with their dedication, pedagogy, kindness and professionalism, and I look to them as models in the teaching profession," she says.
Hope believes fostering a love of knowledge at an early age is a profound responsibility that she finds rewarding. Her goal is to ensure that all students feel validated in the classroom.
Hope has received numerous awards and scholarships related to the arts including The Royal Historical Society research grant of the University of London.
Ontario College of Teachers Scholarship — Intermediate/Senior Recipient:
Damon O'Shea, teacher candidate in the consecutive education program at Western University.
One thing is clear about Damon O'Shea: as a youth basketball coach, he has acquired valuable lessons that will help him in his future teaching career. These lessons include hard work, a commitment to achieving goals and developing positive relationships.
O'Shea belongs to the Algonquins of Pikwakanagan First Nation. He is committed to furthering the knowledge and understanding of First Nations, Métis and Inuit issues, challenges and reconciliation efforts in his community.
For him, building positive relationships with students in the classroom to promote engagement and inclusivity is at the core of his teaching philosophy.
O'Shea, who has a master's degree in environmental sciences from the University of Guelph, has a reputation for being patient, enthusiastic and caring — an engaged community leader with a positive attitude and a big heart.
He has volunteered with a local school board, for local environmental education and outreach events, and has engaged in online tutoring. During the pandemic, he has been instrumental in assisting students in their schooling.
"I would like to recognize my high school teacher Adam McNiff, OCT, who has been a mentor by showing me what great teaching looks like."
O'Shea, who has been on the Dean's Honour List for four years, has received awards and distinctions, including many from Western University and the University of Guelph.
Appointments
PHOTOS: (Paul Boniferro) Matthew Plexman; (Dr. Derek Haime, OCT) Kenora Catholic District School Board; (Demetra Saldaris) Courtesy of Demetra Saldaris
Paul Boniferro
The College welcomes Paul Boniferro, who was appointed by the Ontario government on February 1, 2020, as a Transition Supervisory Officer. In this role, Boniferro will oversee the transition to the new Council and committees. Most recently, Paul was Ontario's Deputy Attorney General, where he carefully managed complex relationships with significant stakeholders, developed and implemented a multi-year strategy aimed at operational efficiencies within the ministry, and was the Senior Crown Law Advisor to Government on all matters. His responsibilities included the administration of all adjudicative tribunals, the administration of criminal, civil and family courts, and legal and legislative drafting for all government and key provincial agencies such as the Alcohol and Gaming Commission of Ontario, Legal Aid Ontario and the Ontario Human Rights Commission.
In addition, Boniferro's team provided legal services across government and was responsible for administering various statutes within over 30 ministries and agencies. Key accomplishments in this role included leading the government's approach to the legalization of cannabis, the revisioning of civilian oversight in Ontario policing through the Comprehensive Ontario Police Services Act, 2019, and the representation of Ontario in the National Inquiry into Missing and Murdered Indigenous Women and Girls. He was also the legal lead on the constitutional challenge resulting from the Better Local Government Act, 2018, which saw the provincial government reduce the size of Toronto city council.
Prior to being appointed Deputy Attorney General, Boniferro was the National Leader of People and Practices and served on the Board of Partners at McCarthy Tétrault, where he practised law for over 22 years. He has also served on the Algoma University Board of Governors, Capital Campaign Board of Casey House, FitSpirit Foundation board, and the board of directors at Friends of Ruby (previously Egale Youth Services and Egale Centre).
Boniferro holds a bachelor of public administration policy from Western University and a law degree from Osgoode Hall. He was called to the bar in both Ontario and Alberta.
Dr. Derek Haime, OCT
The Council of the Ontario College of Teachers has appointed Dr. Derek Haime, OCT, as Registrar and Chief Executive Officer, effective January 1, 2021.
Dr. Haime was the Kenora Catholic District School Board's director of education from February 2019 to December 2020. He served as a supervisory officer with the Waterloo Catholic District School Board (WCDSB) for six years, and for two years as an education officer with the Ministry of Education's Ottawa Regional Office.
Dr. Haime has over 30 years' experience in education. He has been an elementary and secondary school principal. He has also served on many provincial committees, including the Council of Directors of Education/Council of Medical Officers of Health Provincial COVID-19 Committee, vice-chair of the Catholic Curriculum Corporation, and mentor coach for the Ontario Catholic Supervisory Officers' Association.
During his time in Waterloo, he served on the Waterloo Regional Crime Prevention Council as the First Nations, Métis and Inuit representative, Truth and Reconciliation Sub-Committee chair, and he also chaired the WCDSB's Accommodation Review Committee.
Dr. Haime holds a doctorate in education leadership with a focus on educational leadership, change dynamics and system of care, and a master's degree in international education (education leadership). He also holds many Additional Qualifications, including specializations in Religious Education and Special Education.
Demetra Saldaris, OCT
The College welcomes Demetra Saldaris, OCT, who joins the College's senior leadership team as the Director of Standards of Practice and Accreditation.
Saldaris joined the Ministry of Education in 2005 with the Curriculum and Assessment Branch. Prior to joining the ministry, she worked in various boards across the province as a teacher, administrator and board leader with experience in both the elementary and secondary panels.
Saldaris joined the newly created Student Success/Learning to 18 Branch, where she also became a manager.
She was integral to the work of Student Success Teachers and Leaders, Differentiated Instruction, Transition Planning, Taking Stock reporting and Paying Attention to Mathematics Education, among others.
Saldaris became regional manager for the Toronto region of the Field Services Branch, where she continued to play a key role on Board Improvement Plans for Student Achievement, labour-related issues and many other ministry policies that impacted school board practices.
She was instrumental to many working groups across the ministry, including the Cross Ministry Planning Committee and the Initiatives Committee.
In 2014, Saldaris took on the role of director of the Professionalism, Teaching Policy and Standards Branch (PTPSB).
In this position, she led the successful introduction of regulatory and legislative amendments, teacher professional development programs, Professional Activity Day.
She has overseen critical regulatory, legislative and programming changes, such as the Protecting Students Act and the Math Proficiency Test.
Saldaris holds a bachelor of education and MA from Western University, as well as Principal and Supervisory Officer qualifications.