March 2021
---
Professionally Speaking
The Publication of the Ontario College of Teachers
Connected Learning
How Ontario educators are using technology to support distance learning.
Transition to Teaching
Higher demand for teachers points to employment gains for recent and future education grads.
Connections
---
In Your Profession
In Your Classroom
Departments
---
Ontario Certified Teachers use advice from the College to create positive learning environments.
Bruny Surin and the teacher who propelled him to success, on and off the track.
Allana Harkin on how curiosity cultivated in her school years fuelled her success.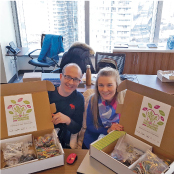 Resources
---
Teachers work together to make elementary math more exciting while overcoming technology jitters.
Governing Ourselves
---