Reviews
Your guide to recently released books and other teaching resources.
For additional reviews of French-language resources, visit Pour parler profession. With the exception of some classroom sets, items reviewed are available on loan from the Margaret Wilson Library at the College. Call 416-961-8800 (toll-free in Ontario 1-888-534-2222), ext. 679 or email library@oct.ca.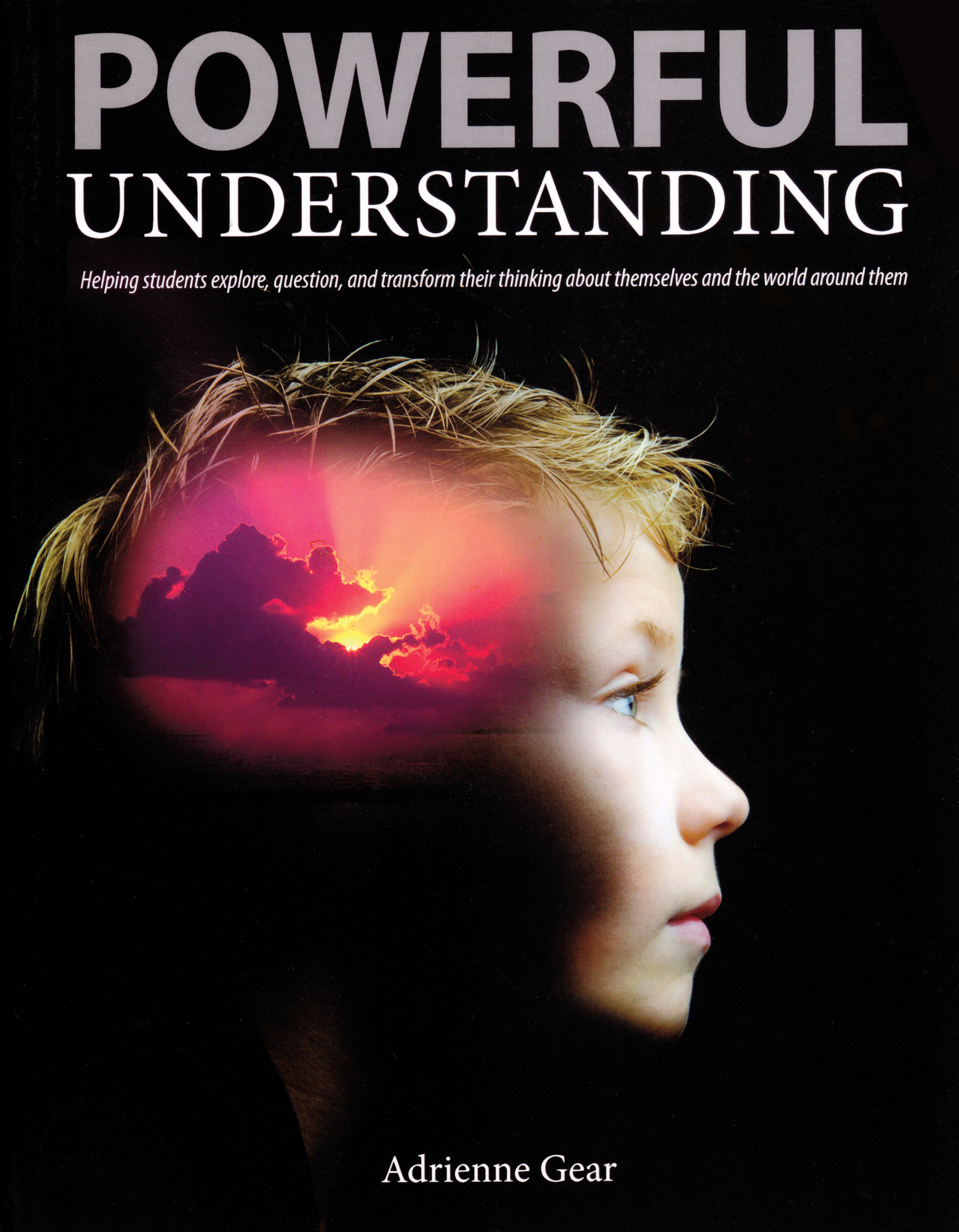 Powerful Understanding
Albert Einstein once said that the goal of education is not necessarily to learn facts but to train the mind to think. This book directly addresses the thinking piece, that most critical component of an effective education.
These are challenging times, when much is expected of the educational system. In response, many school systems around the world are integrating political, social, emotional and ethical learning into everyday classroom curricula. Powerful Understanding shows teachers how to connect the dots for students to deepen understanding and interact with the world around them as they construct meaning.
As the author of the transformative Reading Power, Adrienne Gear has always sought to expand awareness and to sharpen critical thinking beyond the confines of the classroom. This book takes it a few steps further by including both teachers and students in a more profound learning process that not only helps students become more reflective learners but shows us, as teachers, how to develop and reflect on our own understanding of the content we teach.
The resource is designed as a guide for teachers of all grades and is packed with practical classroom lessons, exemplars, photocopy-ready pages and a number of book lists. Full of great ideas and solid philosophy, Powerful Understanding is a worthwhile resource for engaging all those curious learners in our classrooms.
Janet Cottreau, OCT, is executive director of a leadership and family camp near Ottawa.
Powerful Understanding: Helping students explore, question, and transform their thinking about themselves and the world around them, Pembroke Publishers, Markham, Ont., 2018, softcover, ISBN 978-1-55138-328-6, 176 pages, $24.95, pembrokepublishers.com
---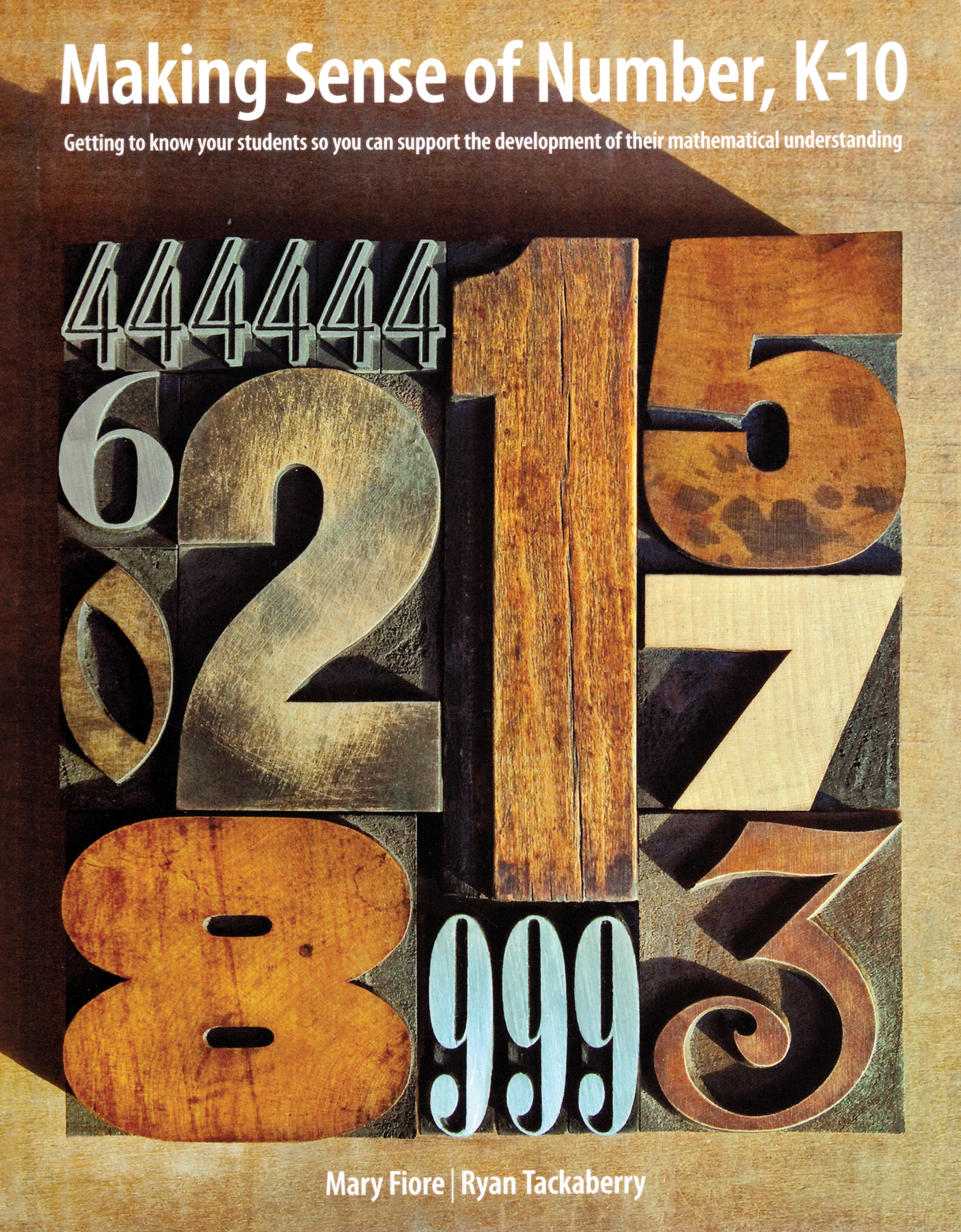 Making Sense of Number, K–10
By Mary Fiore and Ryan Tackaberry
This book is about ongoing reflection, both for teachers as they think about their own skills and for their students as they figure out the underpinnings of math. The book guides teachers in structuring learning around key concepts — quantity, counting, relating and representing; all developed across the various strands — patterning and algebra, numbers and operations, measurement, geometry, and data and probability for Grades K–10.
Each chapter has a similar layout, structured for ease of use. The book includes everything needed to generate effective lesson plans, including the big ideas, classroom vignettes, making sense of concepts, prompts to guide thinking, and assessing when student understanding kicks into place.
One important part of the book is a short discussion about prior attitudes, particularly the attitudes of parents toward mathematics. If parents believe math is primarily formulas and calculations for example, they will need opportunities to see the broader value of math and its applications to new contexts. Early in the year, the authors suggest, it's helpful to provide parents with lots of math support. Strengthening the parent-child bond has a profound impact on learning, especially in mathematics, where grasping the abstract concepts of numerical thinking often require reinforcement at home.
Mary Veronica Moloney, OCT, teaches Grade 3/4 at St. Vincent de Paul Catholic School in Toronto.
Making Sense of Number, K–10: Getting to know your students so you can support the development of their mathematical understanding, Pembroke Publishers, Markham, Ont., 2018, softcover, ISBN 978-1-55138-332-3, 140 pages, $24.95, pembrokepublishers.com
---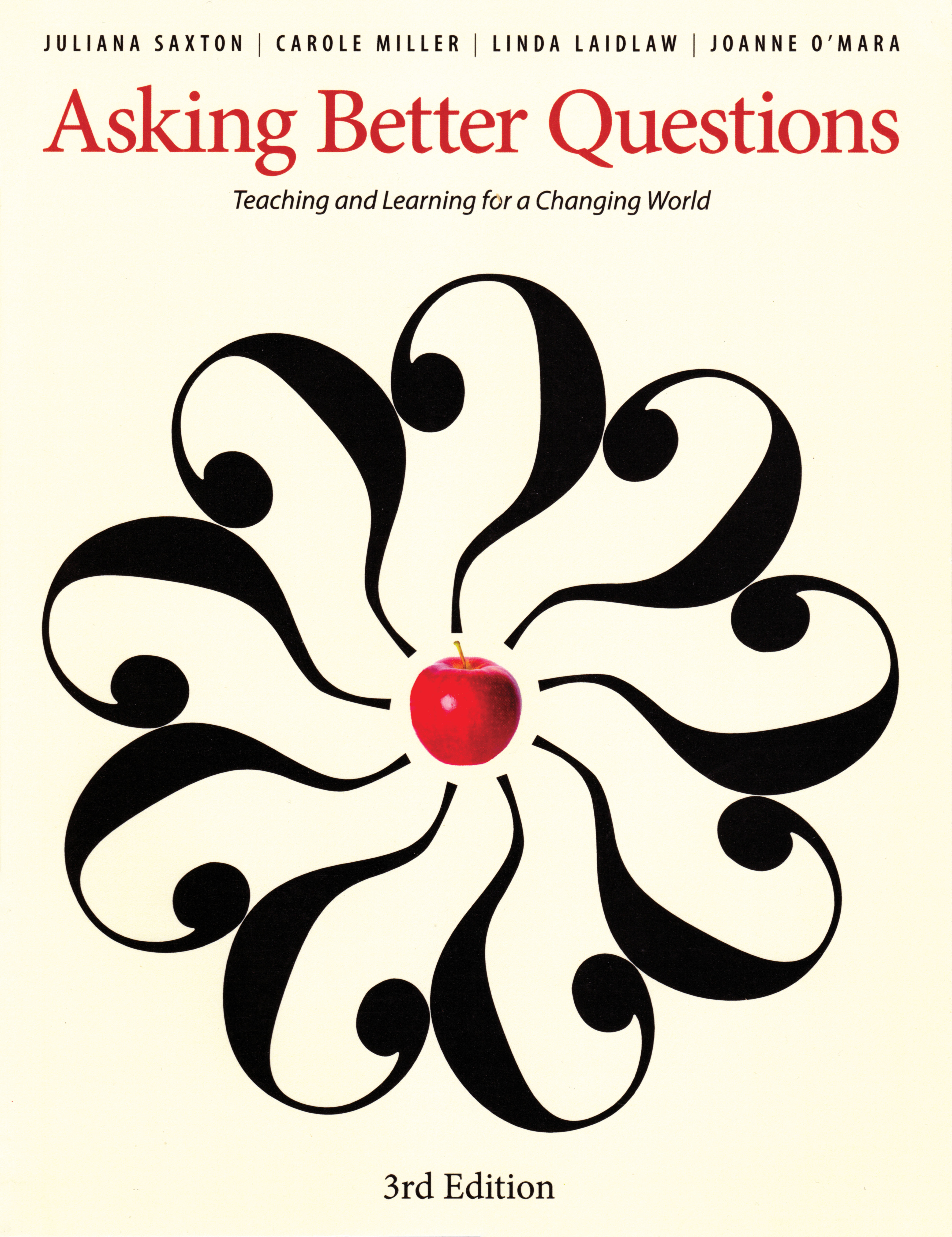 Asking Better Questions, Third Edition
By Juliana Saxton, Carole Miller, Linda Laidlaw and Joanne O'Mara
If you type "asking better questions" into Google, you'll come up with a stunning number of results. Add "education" to your search, and you'll whittle that result down, but only a bit. As an educator, this may not be entirely surprising. We've all been there. Some days, when we ask questions of our students the energy is electric. Other days we hear crickets chirping. That's where this book comes to the rescue.
The authors have organized questions into three essential categories: questions that elicit information, those that shape understanding, and those that promote reflection. The key question driving the text is how can we encourage deep learning and generate engaged conversations about things that matter. The authors explore the questions both within traditional media and within the dynamic digital world. That leads to an analysis of how questions are asked now compared to in the past, touching on the current age of "post-truth" in which we find ourselves.
With genuine engagement, students can begin to question the veracity and relevance of everything they come across. Is it true, false or embellished? Students become the questioners, taking on more responsibility for their own learning. Which is really what education is all about, isn't it?
Terri Lawrence, OCT, is an anatomy and physiology instructor with the nursing program at St. Clair College in Windsor, Ont.
Asking Better Questions: Teaching and Learning for a Changing World, Pembroke Publishers, Markham, Ont., 2018, softcover, ISBN 978-1-55138-335-4, 128 pages, $24.95, pembrokepublishers.com
---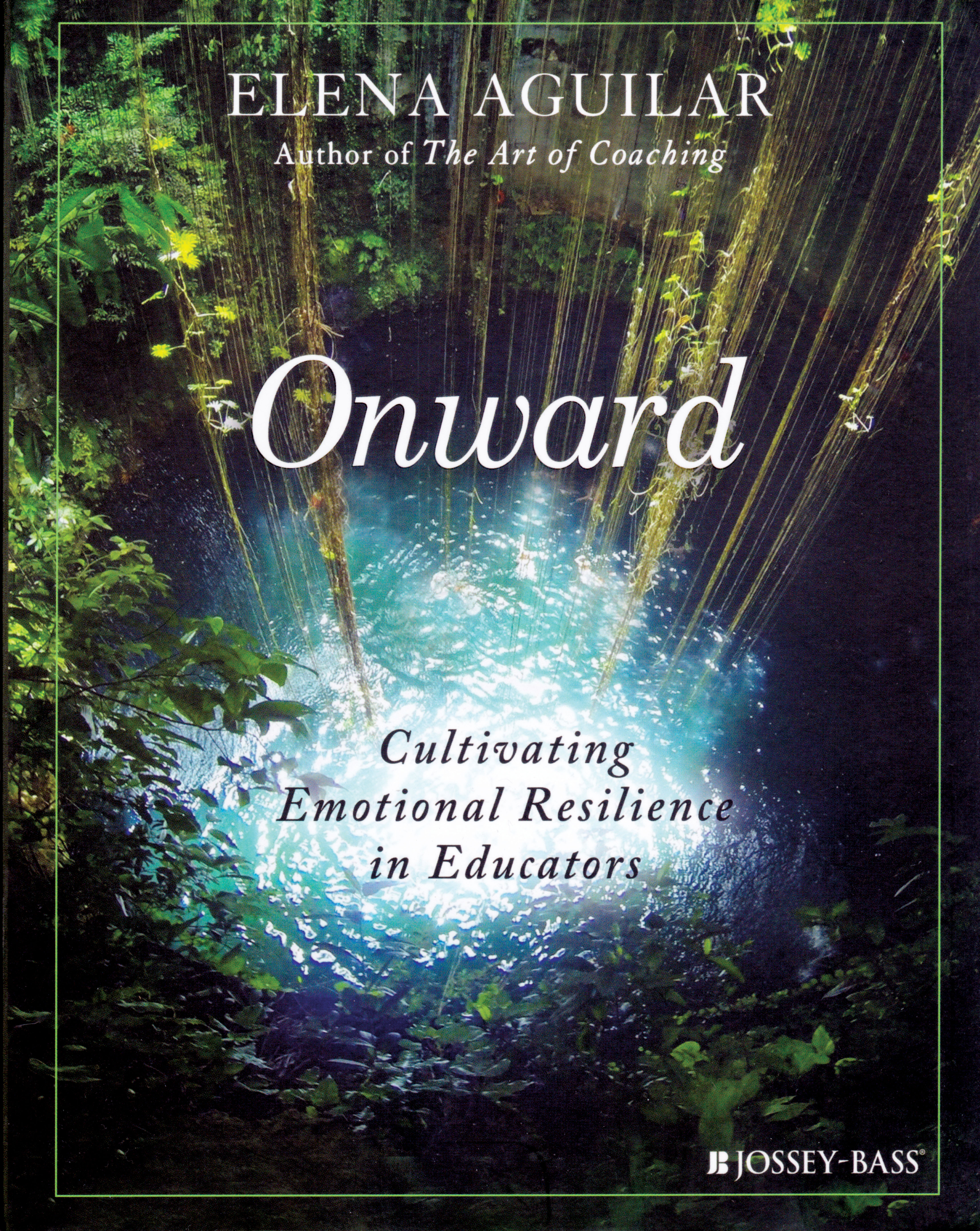 Onward
Early in the 2018–19 school year, my principal handed me this book with an invitation. Could I read it and consider whether it would be suitable for a school-wide teacher book study in support of improving student resilience.
Aguilar frames Onward by assigning each chapter to a month of the year. For example, in September, a month when we're surrounded by new people, she suggests that teachers focus on building community. The final chapter, May, is a time to celebrate and appreciate our accomplishments during the course of the previous school year. Using this framework, she invites educators to recognize that our ability to build resilience will be directly affected by the ebbs and flows of a typical school year.
Readers of Brené Brown or Eckhart Tolle will recognize descriptions of key behaviours that lead to resilience: allowing ourselves to be vulnerable, facing our fears, speaking without hostility, and striving for clarity in our communication. She offers clear strategies to strengthen these behaviours that apply equally to relationships among teachers and between teachers and students.
As we studied the book, my colleagues and I engaged in meaningful conversations, reflecting on what it means to be resilient, and how it is possible for educators, as agents of change, to help our students become empowered learners and citizens.
Wilma Aalbers, OCT, is a teacher-librarian with the Upper Grand District School Board.
Onward: Cultivating Emotional Resilience in Educators, Jossey-Bass, a Wiley Brand, Hoboken, N.J., 2018, softcover, ISBN 978-1-119-36489-4, 384 pages, $41.95, wiley.com
---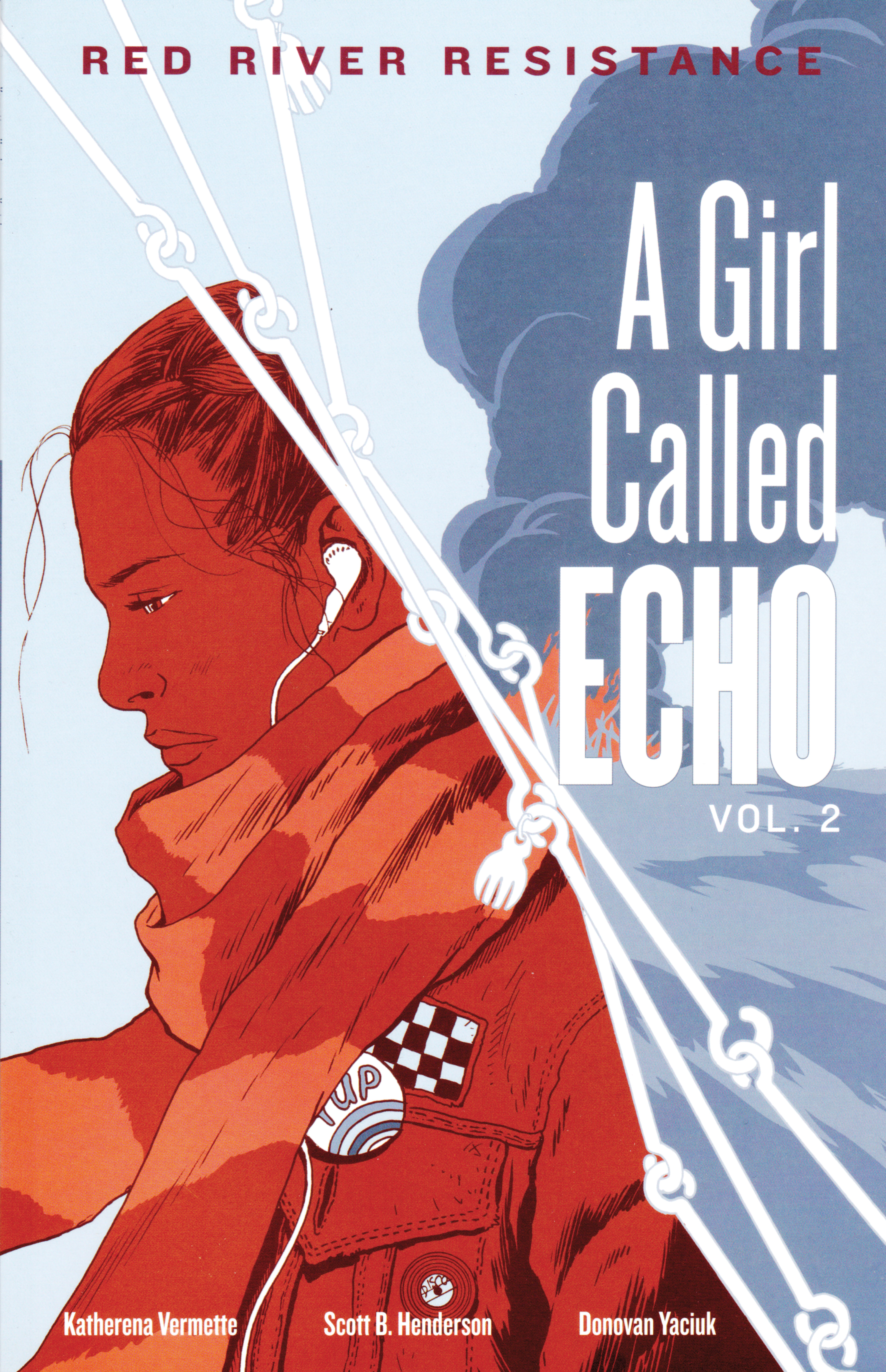 Surviving the City, Vol. 1
By Tasha Spillett, illustrated by Natasha Donovan
Red River Resistance: A Girl Called Echo, Vol. 2
By Katherena Vermette, illustrated by Scott B. Henderson and Donovan Yaciuk (colourist)
Two recent YA graphic novels by Indigenous women bring to life the struggles and experiences of teenage Indigenous girls.
Surviving the City tells the story of Miikwan and Dez, who are inseparable at school. They have recently finished their berry fast, a ceremony teenage girls undertake to prepare for womanhood. Dez lives with her Kokum (grandmother) and fears she may be placed in a group home if her grandmother becomes too ill to care for her. Miikwan is grieving her mother, who is missing and presumed murdered. When Dez disappears one night, Miikwan fears she has lost her best friend in the same way she lost her mother. Under the guidance of the Indigenous culture worker at school, Miikwan makes an offer to the Creator asking for Dez's safe return, and then takes part in a march in honour of missing and murdered Indigenous women and two-spirited people, before Dez is ultimately found and the two are reunited.
The importance of community, especially a community of women, is a running theme throughout the book. Many of the scenes include female spirits who accompany Miikwan and Dez throughout their days, guiding and protecting them against the threatening male spirits who also follow the girls.
In Red River Resistance, we follow Echo as she strives to find her place in a large Winnipeg school. As in the previous volume about her, Echo misses her mother, who is living in an unnamed facility. She spends much of her day with earbuds shoved in her ears, playing her mother's old playlist. The book's cover art accentuates her longing with its muted colours and the bright white earbuds that stand out, highlighting not only her solitude, but her connection with her mother.
Vol. 2 also resumes Echo's journey to the past. One ordinary afternoon in class, she finds herself transported to the summer of 1869, witnessing the Red River Resistance first-hand.
The first volume of this series found Echo fumbling to find her identity. In Vol. 2 she is becoming more comfortable with herself and her heritage. She joins the Indigenous leadership group at school, and begins to make friends. History class awakens an interest in her Métis heritage. We even glimpse a bit of a smile from Echo now and then, and the reader is left looking forward to Echo's journey in the upcoming Vol. 3.
Both of these texts would be welcome additions to a secondary school library or classroom, or to an Indigenous Studies or Indigenous Literature curriculum. Both books contain statistics, timelines and reading lists that would be especially helpful for further study.
Bev Bellrose is a library technician at Sudbury Secondary School.
Surviving the City Vol. 1, Highwater Press, an imprint of Portage & Main Press, Winnipeg, 2018, softcover, ISBN 978-1-55379-756-2, 54 pages, $18.95, highwaterpress.com
Red River Resistance: A Girl Called Echo, Vol. 2, Highwater Press, an imprint of Portage & Main Press, Winnipeg, 2018, softcover, ISBN 978-1-55379-747-0, 49 pages, $18.95, highwaterpress.com
---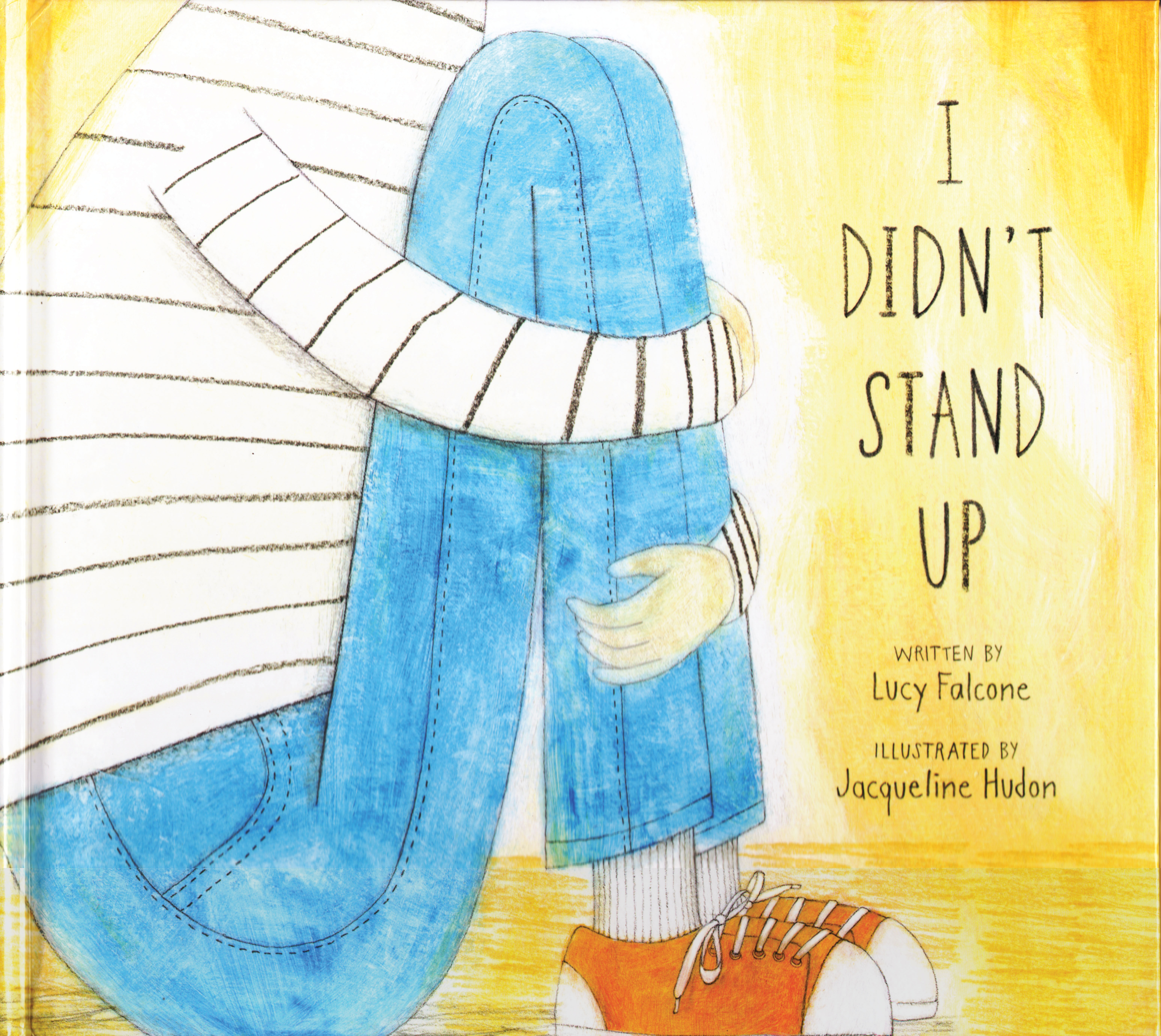 I Didn't Stand Up
By Lucy Falcone, illustrated by Jacqueline Hudon
It's a sadly commonplace event in schoolyards and playgrounds everywhere. A bully finds a victim and targets him or her, for all kinds of so-called reasons. I Didn't Stand Up is unique in that the author gets inside the mind of the bystander, suggesting the many responses (and excuses) a person might make to justify their inaction. By showing the reader that no one is immune to being bullied and that when we stand together we are strong, the book empowers us to all be part of the solution.
The simple message on each page is poignant and brief. The illustrations capture the heartbreaking loneliness of being a victim and the pain and sadness that bullying can cause. But, in the end, the book demonstrates how support and reassurance can help victims know they're not alone.
I Didn't Stand Up is an important book that teachers can use to start conversations about bullying and the role of the bystander. Teachers can also discuss age-appropriate strategies with their students and prompt them to think about how they can use their voices to become robust bulwarks against the bully. In highlighting our differences, this book conversely shows how we are more similar than different, and how we can use that to overcome bullying with acceptance, empathy and appreciation for one another.
Caroline Cremer, OCT, teaches a Grade 2/3 class at Leslieville Junior Public School in Toronto.
I Didn't Stand Up, Clockwise Press, Keswick, Ont., 2018, hardcover, ISBN 978-1-988347-06-6, 32 pages, $19.95, clockwisepress.com, distributed by Fitzhenry & Whiteside, fitzhenry.ca
---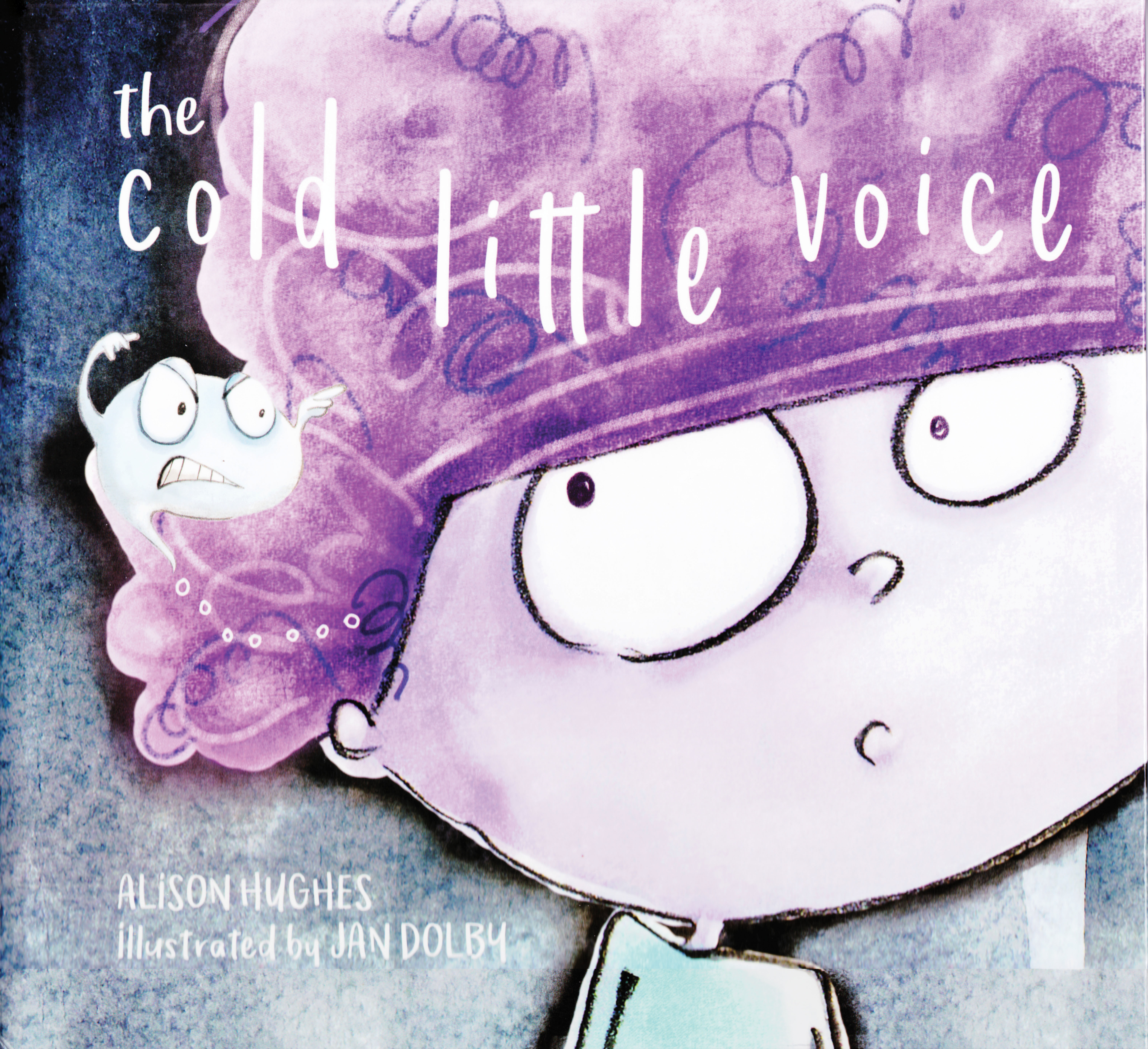 The Cold Little Voice
By Alison Hughes, illustrated by Jan Dolby
Everyone has that voice they hear inside their heads. You know, the one that tells you you're not good enough or smart enough or normal or capable or special in any way. This picture book brings that voice to life.
The story is simple. A young child shares the intimate musings of their inner voice and the illustrator paints a clear picture of what that deafening, intrusive inner critic looks like and how it changes who you are and how you feel about yourself.
But the book is also about how you can turn that voice off, and how that cold little voice can be replaced with something warmer and kinder.
The author shares the effects of listening to a subversive inner judge and, more importantly, what happens when you start to appreciate your strengths, your uniqueness and what makes you you. Even though it is a picture book, The Cold Little Voice is appropriate for all ages. Primary students can appreciate the simple story it tells and older students, many of whom might be dealing with the anxiety of adolescence, can dig into the deeper feelings of inadequacy and not being good enough while they explore connections, writing style and artistic elements. This would be a great book to have in any classroom or school library.
Kerry Zinkiewich, OCT, is vice-principal at Clarington Central Intermediate and Secondary School in Bowmanville, Ont.
The Cold Little Voice, Clockwise Press, Keswick, Ont., 2018, hardcover, ISBN 978-1-988347-11-0, 32 pages, $19.95, clockwisepress.com, distributed by Fitzhenry & Whiteside, fitzhenry.ca
---
Who Do I Want to Become
By Rumeet Billan, illustrated by Michelle Clement
Who do I want to become? It's an appropriate question for students of all ages. Even as adults, many of us are still on a personal journey of growth and self-discovery.
While it's written for a target audience between five and nine years of age, this vibrant picture book is a resource that can be appreciated by anyone contemplating what they want to be when they grow up and, perhaps even more importantly, the kind of person they want to become. The protagonist, a student named Dylan, is asked this common career-minded question for a class assignment. Students will relate to his initial reaction of anxiety at not knowing the answer.
This book would be a great tool to start a dialogue with children about their future, either linked to a formal unit of study, or worked into everyday lessons and teachable moments. It can be connected to the theme of how to prepare students for the careers of the future and for 21st-century leadership.
For parents and teachers who want to advance and enrich the conversation, there are free downloadable lesson plans, worksheets and a parent guide available on whodoiwanttobecome.com. This title is also available in Spanish, French and braille.
Joanne Sallay is an education writer and president of Teachers on Call, a personalized home tutoring service.
Who Do I Want to Become, Page Two Books, Vancouver, 2018, hardcover, ISBN 978-1-989025-17-8, 40 pages, $19.95, pagetwostrategies.com, distributed by Raincoast Books, raincoast.com