<!Begin Text Edit Here>

By Helen Dolik

Teachers have asked what other professions have in place for continuing education require-ments in Ontario. The Ontario College of Teachers delved into the issue and contacted the province's self-regulatory bodies for a capsule look at what's expected of other professions in Ontario.
The majority of 37 self-regulating bodies in Ontario require members to take part in mandatory professional development. Many have required learning in core areas and members usually pay for their own continuing education. The professional development is often stretched over cycles of two to five years. For example, certified general account-ants must complete 100 credits in a three-year moving cycle.
Several organizations have no mandatory professional development; some are recently established as self-regulatory bodies and have not yet established policies in this area.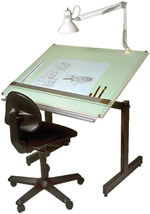 It's also noteworthy that professional development requirements are continually changing and evolving. For example, the Ontario Association of Architects launched its continuing education program on January 1, 1999. It is being phased in with Cycles One, Two and Three. Licensed architects must complete requirements for each cycle of the program, which consists of professional renewal and self-directed activities. They are currently in Cycle Two, where architects must get 30 professional renewal points and 40 self-directed points in 2002-2003. In Cycle 3, 2004-2005, the number of points jumps to 50 professional renewal and 50 self-directed points.
In Ontario, the Regulated Health Professions Act (RHPA) requires that every health profession under the Act maintain a quality assurance program and participation be mandatory.
The Act regulates 23 health professions and its 220,000 professionals, the Ministry of Health says. The 21 colleges legislated under the RHPA regulate health-care professions such as dentists, physicians, pharmacists, nurses and physiotherapists.
All Colleges under the RHPA are required to:
develop, establish and maintain programs and standards of practice to assure the quality of the practice of the profession
develop, establish and maintain standards of knowledge and skill and programs to promote continuing competence among the members.
The RHPA further requires that colleges have a quality assurance committee and college councils make regulations "prescribing a quality assurance program."
Many self-regulating professions require members to maintain professional portfolios – a resume of professional and academic accomplishments. It can include areas for enhancement or improvement, personal goals and future learning plans.
The trend toward greater public accountability stretches right across the country. Regulated professions in Canada are paying attention to continuing competence assessments.
Assessment Strategies Inc. independently conducted a study to look at trends of continuing competence, licensure and certification in Canada. A total of 343 regulatory bodies and professional associations across Canada were asked to take part and 155 responded. The study – Licensure, Certification and Continuing Competence Practices Among Canadian Regulated Professions, March 1999 – found:
half of the respondents had a continuing competence program and 48 per cent of those without a program indicated they planned to implement one in the future
the majority – 89 per cent – with established programs said participation was mandatory and 95 per cent indicated public protection was a major underlying principle in their program
of the 81 respondents with continuing competency or quality assurance assessment programs, 37 per cent said individual assessments were made on a yearly basis while 11 per cent followed a five-year schedule. If a person does not participate, 42 per cent indicated this would lead to an investigation by the regulatory body, 32 per cent reported the person's licence to practise would be revoked, while 14 per cent said the licence would be temporarily suspended.
"There is a growing recognition by governments, the public and professional regulatory bodies that the competence of its professionals needs to be monitored on an ongoing basis to ensure quality, safety and public protection," the Assessment Strategies survey reports.
<!End Text Edit Here>