<!Edit the Small Content Graphic>

<!End the Small Content Graphic> <!Begin Text Edit Here>


By Lynda Scarrow



Oriland
www.oriland.com/index.asp
A single piece of paper, some snips, folds and tucks and you've created a masterpiece. Plus you've found a great way to help children develop creativity and hand-eye co-ordination.
Oriland is a wonderfully designed site that provides lots of origami instructions and some challenging opportunities for exploration. It's definitely a site for older children and a great resource for teachers. It took me a fair bit of time to understand how the site works, but the results were worth the effort.
Under My Oriland, children can send origami e-cards, participate in contests or enter the Oriland Fun Zone to create their own interactive village complete with trees, houses and sailing ships. The Learning Center provides instructions for a number of projects including details on various types of folds.
Some confusion arose when I clicked on some images for instructions and was asked to become a scout and join the Oriland quest. I had to solve the puzzles to receive the key that opened the construction details. You can find clues in the Oriland Kingdoms section of the site. All in all, it was a bit challenging to figure out, but that's part of what makes the site interesting and a lot of fun.
---
Kids Domain
www.kidsdomain.com/craft/
If you are looking for a quick, simple list of craft projects and clip art for kids, you might want to visit Kids Domain. This Ontario-based web site has crafts for Scouts, teens, gift-making and holidays, plus lots more. Projects range from simple to complex – skill ratings come with instructions.
---
Color, Contrast & Dimension in News Design
www.poynterextra.org/cp/index.html
For those who would like a site that focuses on design theory, Color, Contrast and Dimension in News Design provides the answer. The site is sophisticated and easy to navigate.
Exercises build on each other, change image colour to evoke different moods, experiment with contrast or saturation at a click of the button and create a sense of depth by altering colour percentages.
Sections of the site deal specifically with newspaper design – interesting in and of itself – but overall, the site gives a good introduction to basic design concepts.
---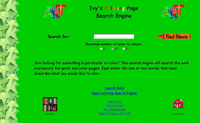 Ivy's Colouring Page
ivyjoy.com/coloring/search.html
This site offers hundreds of colouring pages at the click of a button. Just type in a word (cat, house) into the search box to find a page that you want and you have a printable page in seconds.



---
Lynda Scarrow is the College's web editor. She can be reached at lscarrow@oct.ca.