In your Classroom
GET APP-Y IN YOUR CLASS
The launch of NFB PixStop brings new meaning to the phrase, he shoots, he scores. This free educational app from the National Film Board of Canada (NFB)— designed for the iPad 2 — gives students (ages 10+) the tools to craft their very own stop-motion animation film.
Fledgling auteurs can kick-start their creative journey with three NFB expert how-tos on animation, flipbooks and storyboarding. Thirteen-minute digital gems quickly become a reality with easy image captures (10,000 max), customized background music from iTunes and catchy titles. Before you know it, your proud filmmakers will be sharing their finished videos with adoring fans, via email or YouTube.
Students can get fully equipped at iTunes. Red carpet not included.

With a visit to NFB's free online stop-motion animation workshop StopMoStudio, nfb.ca/playlist/stopmostudio, teachers can get in on the excitement and share the spotlight.
---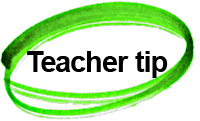 When my son's Grade 6 class was getting too loud, his teacher had a quietly effective solution: he would pull out a stopwatch and start timing how long the noise lasted. That was how much time would be deducted from a popular activity, such as gym or art. My son reported that as soon as that stopwatch came out, kids would admonish each other to be quiet and pay attention.
—Jacqueline Kovacs, Managing Editor, Professionally Speaking
Got a great classroom tip to share with your fellow teachers? Send it to us ps@oct.ca. If we choose to publish yours, you will receive an Indigo gift card.
---
Lessons online:
Looking for a workshop, expert information specific to your subject area, or just a bit of friendly collegial support? Visit oct.ca College Communications to connect with one of the many subject associations and other educational groups.