Keep up with your students with these on-the-go apps for teachers.
by Lynda Scarrow

Tech-savvy tools at your fingertips
I Education Apps Review
The veteran teachers running this simple, effective site have done all the work for you – pulling together more than 200 educational mobile apps. Focused on iPhone/iPod Touch, the site offers well-written image-and-video-enhanced reviews of hundreds of applications. Look under Lockers in the left-hand navigation bar for more teacher-submitted items. You can also join the Twitter feed, which rotates at the top of the page. Large, nicely designed buttons allow you to share with others.
---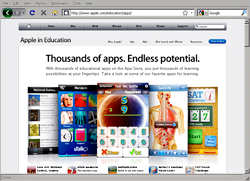 More Apple Apps
Many of us no longer have a DVD player and stream movies from an iPod Touch or an iPad directly to the screen. This kind of streaming can now be done with Web pages. Designed specifically for the iPad, Expedition lets you navigate anywhere on the Web and mirror the content to your class. It also has a built-in laser pointer.
Here are some of the better apps for teachers: Flash Me (flash cards), Mathematical Formulas, GradePad, Educate, TeacherTool, Attendance, iGrade for Teachers, ClassMarker and Lesson Planner Advanced. You will find many more education applications on the colourful, well-organized Apple site.
---
Teachertube
Skip the US-based partner videos at the top of the page and access the thousands of educational videos, Word and PowerPoint documents, audio files and teacher blogs. Abbot and Costello's Math Problems and the Kenya Clapping Games videos are two of my favourites. The site's ads are extremely irritating because they appear on top of some of the videos.
---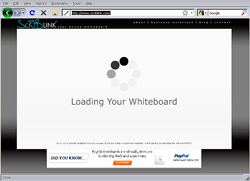 Scriblink
Need to illustrate a point with students or colleagues? Scriblink is a free web-based digital whiteboard that is "sorta like pen and paper, minus the dead trees." The interface is easy to use, plus you can invite people to participate, use VOIP (Voice Over Internet Protocol), set up a telephone conference, and save, print or send your file. You can also change the board's background colour, add links and upload images.
---
Slideshare
Free sign up gives you access to thousands of slide shows – why reinvent the wheel when someone else has done it for you? A few examples include: What Makes a Good Teacher, A Teacher's Guide to Web 2.0 at School, Building a Great School Faculty and Action Research for the Reflective Teacher.