<![if !IE]>
We asked teachers and parents across the province for their insights on how to enhance the school experience for both students and teachers. Here's what they had to say.
<![endif]>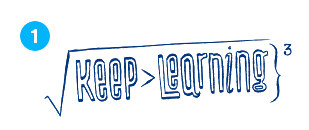 There are plenty of courses, seminars, workshops and additional qualifications to upgrade your skills and professional development. "I would love to take my Math Part 2 Additional Qualification course and eventually achieve specialist status in math. I took Math Part 1 and it revolutionized the way I teach and appreciate mathematics," says Kate Hancock, OCT, a Grade 2 French Immersion teacher at Herb Campbell PS in Peel DSB. (Go to oct.ca for Additional Qualification courses and programs.)
Learning by doing is almost always more effective than learning by listening.

Hands-on, real-life opportunities for kids, like field trips and extracurricular activities, have such an impact, says Angela Galati, a mother of two kids who attend schools in the Dufferin-Peel Catholic DSB. "Classes should be going to science centres, farms, fire stations — places that inspire children to want to be something. Young kids need exposure to all areas."
In seconds you can find a Yahoo group specific to your views as a teacher and the subjects or ages you teach. It takes even less time to join one and find fellow educators with whom you can (anonymously, if you wish) exchange ideas and share successes.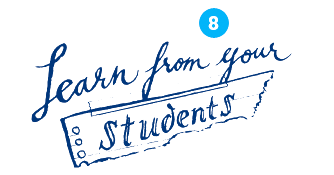 David Lamonica, OCT, a physics teacher at Father Bressani Catholic HS in Woodbridge, says he learns the most from the teens in his classroom. "Whether the topic is technology or politics, health or self-esteem, my students have a perspective that we can all learn from. Taking the time to listen to students — remembering that everyone has a story, a technique, a lesson learned to share — is one of the most important things we as teachers can do."
When you can't take students outside, bring Ontario's parks inside the class with campsite24.ca. You'll find full pre-planned lessons using our provincial parks and protected areas based on the Ontario Curriculum Guidelines for Grades 2 to 6.

Looking for new ways to interest your students in the Pythagorean theorem? Go to Twitter, Facebook, YouTube, Wikipedia, Pinterest, Tumblr, Google+, and any other social media site you can find to exchange notes with other teachers and fi nd innovative ways to take social media (and what you can learn using it) back to the classroom.
Teachers have no shortage of colleagues — just a shortage of time to consult with them. "I really enjoy PD sessions that involve pairing and sharing," says Christine Pemberton, OCT, who currently teaches the Practical Learning Program at the Oshawa Central CI in Oshawa. "As teachers, we are so busy with day-to-day activities, curriculum and students' issues that we really don't get much downtime to share ideas and exchange resources."

If you're a new teacher, mentor or occasional teacher, Survive & Thrive is a great resource on classroom management, teaching strategies and professional issues. Bonus: It's also a cool virtual café where you can ask questions, share advice and talk with colleagues across the province.
"As a younger teacher, I had my greatest successes when I harnessed my spontaneity and creativity," says Toronto's Christopher Higgins, OCT, who has taught for more than 20 years. "But in education, there's a long list of things that have to be covered, so I had to become more structured. Now it's about finding balance and figuring out how to plan for a year of curriculum while still being open to things that happen." This need for teachers to be impulsive when necessary happens when news makes its way into the classroom. "When a story like the Joseph Kony video comes up as it did last winter, and it goes viral all over the world, as a teacher I find myself asking: Should I stop everything we've been doing and go with this?" says Higgins. "I'm trying to find the right dynamic between long-term planning and teaching what's happening this week."
To mark the end of their final year in high school, former Ottawa-Carleton DSB high school teacher Peter Brodribb, OCT, would ask his students to write or draw their understanding of what it means to be a learner. He'd invite them to use phrases like, "What I've learned is…," and "Teachers need to know…" as a jumping-off point. "Perhaps the timing was right and as graduating students they were captivated by the idea of leaving their mark," says Brodribb, now a faculty liaison with the Faculty of Education at Queen's University in Kingston. Each year their work was made into a legacy quilt for new students. "I love the idea that these colourful renderings would serve to guide and inspire my next year's Grade 9 class."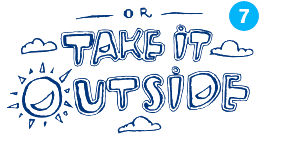 Even a math lesson can be taught using the environment," says Shayna Goldman, OCT, currently a designated early-childhood educator for the Peel DSB. "Not only is math being taught effectively and creatively, but the students learn to see normal things around them differently as they develop critical thinking skills." Grade 8 homeroom teacher, Kim Hopper, OCT, agrees: "I find heading putdoors and exploring, having hands-on elements in each lesson, to be one of the most beneficial things. The students enjoy getting outside and they begin to see how important nature is to our learning."
As a teacher who's relatively new to the classroom, Brianne Buckman, OCT, has formal weekly meetings with her mentor. "I grow and learn each day — just like my students," says the Grade 2 teacher at Thornhill's Netivot HaTorah Day School.
With interactive Smart Boards, laptops, e-readers, iPads, Wi-Fi and a host of other tech tools, teachers have more help at their fingertips than ever before. Use them to tweak your lesson plans for a more interactive experience for students. "Last year my Grade 2s created their own music videos to a mash-up I made using songs about the environment from the school's song list," says Buckman. "We videotaped it on my iPhone, then shared it with students and parents."
Kim Hopper says keeping in contact with her Lincoln M. Alexander PS students outside the Markham classroom is key. Using Moodle, a web app used as a virtual learning environment, works wonders. "I can upload assignments, speak to the students in a large forum to discuss an event, or give my students immediate answers to questions on projects or homework," she says. "It's a great resource to use to keep them updated and to allow them to show their parents what they're learning."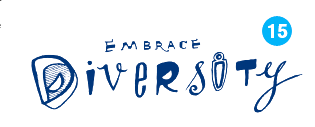 For great tips on the culturally diverse classroom, read How to Teach International Students: A practical teaching guide for universities and colleges by Paul J. Kurucz, a university teacher in British Columbia. It's geared at postsecondary school instructors, but there are plenty of ideas teachers of any level can use. (Go to successorientation.com to order.)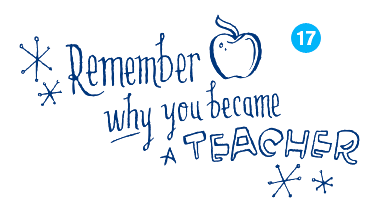 Teachers may often feel undervalued. To recharge, try reading Not Quite Burned Out But Crispy Around the Edges (Pearson Education Canada). Written by a teacher, this book will remind you of the profession's unique rewards and joys.