Professionally Speakingwelcomes letters and articles on topics of interest to teachers. We reserve the right to edit letters for length and to conform to our publication style. To be considered for publication, letters must provide the writer's daytime phone number and registration number. Address letters to: The Editor, Professionally Speaking at ps@oct.ca or 101 Bloor Street West, Toronto, ON M5S 0A1.
Lessons learned from Mr. D
Responding to a letter in the June 2012 issue of Professionally Speaking
As a teacher new to the profession, I feel that Gerry Dee's Final Exam comments in the March 2012 issue of Professionally Speaking shed light on problems I've had with classroom management at the secondary level. Instead of identifying Gerry Dee's short interview as "glorifying" unacceptable classroom behaviour — as Mr. Berish does in the June 2012 letters — I feel that teachers should promote media literacy and present all entertainment through the scope of critical analysis. Although the character Mr. D is semi-autobiographical, the show isn't meant to be taken as an authentic educational experience. Gerry Dee's comedy encompasses satire and parody; two genres that enrich the English curriculum. Watching Mr. D in class and examining why situations are exaggerated, and how this technique is used in various media forms, may help teach curriculum expectations in a relevant and engrossing manner. As teachers, we should challenge students to assess why Mr. D "pokes fun at the profession" and how comedy transcends culture as a form of expression.
Paul Crisostimo, OCT, teaches business and English at Corpus Christi Catholic SS in the Halton Catholic DSB.
---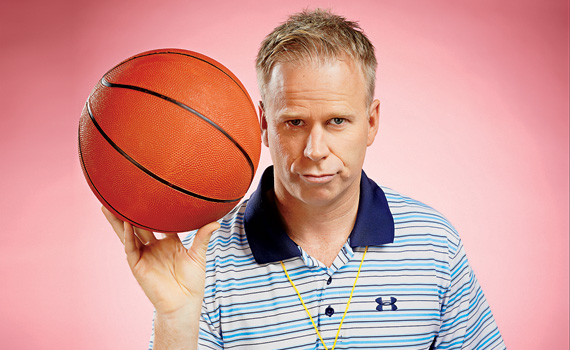 It's entertainment, folks!
Any doctor watching the hit series Scrubs for the first time would be horrified by the antics of the physicians portrayed on the show. Mr.D is not intended to be an instructional video for aspiring young teachers. Mr. B should lighten up.
Victor J. Bishop, OCT, teaches French at Markham District HS in the York Region DSB.
---
Personal reasons for teaching after retirement
Re: "The profession should do more to help new teachers," June 2012 letters
I disagree strongly that supply teaching should not be done by retired teachers.
Teachers who retire at an early age, sometimes from 54 to 55 years old, are in fact creating jobs for young teachers. That teacher could easily have remained employed for many more years as a full-time teacher. Many teachers stay beyond the 85 factor — are they stealing jobs from young teachers? Well, then why should a retiree who chooses to do supply work be judged negatively?
If a teacher retires and goes on to some other type of employment is the retiree going to be accused of robbing young people of opportunity? I do not believe that a retired teacher, who chooses to do supply teaching, should be portrayed negatively. The teacher could have remained in his/her contract role indefinitely and accumulated an even higher pension.
I have been doing supply for the last three years and I love it — it gives my life meaning and I am certain that the experience I bring to the role has been a valuable asset to the students I serve.
Mary LaGrotteria, OCT, is a retired principal of St. Francis Catholic SS in the Niagara Catholic DSB.
---
Lawrence Stern was a truly remarkable teacher
We were just sitting at the breakfast table when my wife looked up from Professionally Speaking and asked, "Did you ever have Mr. Stern when you were at Streetsville?"
"He's why I became a teacher," I replied. She handed me the article from the June edition about Zaib Shaikh's remarkable teacher, Lawrence Stern.
My brother, Daniel King, was Puck in the Midsummer's Night production referred to in the article. During a rather challenging homoerotic scene in the play (just the kind of thing Stern wouldn't cut because it's challenging), my brother decided to defuse the tension by adding in "strapping lad" and punching the other actor on the shoulder. From the curtain the whole audience heard Mr. Stern shout out, "you don't ad-lib Shakespeare!"  The house collapsed in laughter. Zaib was right: Stern certainly knew how to stretch his students. He was an intense man, but he also had a fantastic sense of humour.
I dropped out of high school before finishing Grade 13. I returned a few years later for a single semester (while working full-time nights) to finish up. Lawrence was my English teacher.  I'd had him before and had been a real thorn in his side. Returning as a young adult gave me a different perspective, on him and learning in general.
Years later when I finally came to teaching, I noted Lawrence as one of my mentors. I've been at teaching for a number of years now, and I still find myself going on a Stern-esque rant in class every so often, so students can see what passion and caring looks like. So much of teaching can appear clinical and impersonal, but Lawrence was all about the personal and the passionate. I strive to do the same thing with my students, and when I have a particularly difficult student, I remember a guy who always set the bar high but pushed his students to where he could see they were capable of going, and never held a grudge.
He was truly an exceptional teacher, and I'm writing this with tears in my eyes because I didn't realize that he is gone.
Timothy King , OCT, teaches English, media arts and computer engineering at Centre Wellington District HS in the Upper Grand DSB.
---
New teachers need support from faculties of education, boards and schools
Re: Supporting new teachers
I have been reading with great interest responses to the article "Now What?" (Professionally Speaking, March 2012). Darrell Stoddart's "Reduce the supply of new teachers," Jo Anne Locke's "Open letter to new teachers" and Doug Wighton's "The profession should do more to help new teachers" raise important concerns and offer some interesting observations. However, I have found absent in the discussion the issue of support for new teachers both during their year at faculties of education and by boards and schools once they begin their careers.
New teachers bring energy and creativity to our classrooms. Our aging need these qualities.
Faculties of Education need to devote more resources to their career studies departments. At some schools, career studies departments do not even exist and, at others, few resources are available to teacher candidates. Knowing where to seek out opportunities for teaching and how to go about it are complex problems that require the guidance of seasoned professionals.
As well, boards and schools must do more to support new teachers and assign them appropriate responsibilities. There is a good argument to be made for redefining the load of a new teacher. Rather than over-burdening them with full loads filled often with the most difficult classes, does it not make sense to limit the number of classes and preps for new teachers?
New teachers bring energy and creativity to our classrooms and our aging teaching staffs are desperately in need of these qualities. We must do more to support them in their search for jobs and during their first years in the profession.
Paul Elsley, OCT, recently retired, is the former Dean of Faculty and Curriculum at Trinity College School in Port Hope, Ont.
---
In short supplies
Really? No, really?
I am disappointed that Professionally Speaking felt the need to put school supplies as the cover story of the magazine — not that I want to see it anywhere.
And apparently, they are supplies that are recommended by teachers for me to buy for my classroom. Bad enough that my professional body thinks this is a story, I find it quite maddening that my professional body publishes a story recommending that I stock my classroom with (and I'm assuming pay for) supplies. Yes, #19, the small inlay box was pretty, #10, the silver box was lovely, #7, the coloured scissors were very groovy, as were the colourful rulers, funky erasers and don't even get me started on the iPad!
In my board, we have to order through our warehouse department and I have a very limited budget that has to go a long, long way. I'm not sure I'll find #13, the Splat! ruler there or the mosaic picture frame ($24.50). I'm pretty sure the iPad will not be there and, if it is, no one is going to okay that purchase! And never mind that it is way above the budget I am given for my classroom. While the Mabel's Labels would be lovely, I find a black Sharpie goes a long way. 
I already spend more than enough of my own money on my classroom and I subsidize the education system quite enough, without outfitting my classroom with pretty (and somewhat useless) stuff. I do expect my employer to provide my classroom with a clock (and they have) so see little need to pick up a fancy clock for $20 for my room. 
Perhaps, your article for the future might be "Making do with little: School supply ideas in a strapped economy." I look forward to reading it.
Marilyn Beaton, OCT, teaches Junior and Senior Kindergarten at June Rose Callwood PS in the Thomas Valley DSB.
---
Congratulations to our five winners!
In our June issue Supplies in demand story, we gave our readers the chance to win a gift bag full of school supplies — just by "liking" us on Facebook. Well hundreds of you did and here are the five we randomly drew:
Carole Hacker, OCT
Resource teacher at École Saint-Ambroise, CSDECSO
Bernadette Glover, OCT
Teaches co-operative education at Parkdale CI, TDSB
Lisa Irwin, OCT
Teaches JK at Ridpath Junior PS in Kawartha Pine Ridge DSB
Leah Hewlett, OCT
Is an LTO at Gordon B. Attersley PS in the Durham DSB
Shauna Press, OCT
Special education teacher at Grapeview PS, Niagara DSB
Oops!
In our June issue Supplies in demand story, we published the American website for School Specialty Canada. The correct site is schoolspecialty.ca. We regret the error.