Governing Ourselves informs members of legal and regulatory matters affecting the profession. This section provides updates on licensing and qualification requirements, notification of Council resolutions and reports from various Council committees, including reports on accreditation and discipline matters.
Appointment
Council appoints Coulter to faculty seat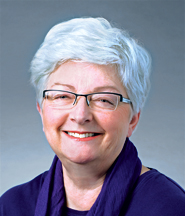 At its March meeting Council appointed Rebecca Coulter, OCT, to the Faculties of Education position vacated by Peter Joong, OCT, who was acclaimed in the last Council election for the term of the fifth Council, which runs until June 30, 2012.
Coulter is a professor and Director of Aboriginal Education at the University of Western Ontario's faculty of education. Prior to joining Western in 1988 she taught at Athabasca University. She has also taught in elementary and secondary schools.
Coulter teaches education history, education policy studies and women's studies. Her most recent research focuses on First Nations reconceptualizations of student assessment.
She holds the Edward G. Pleva Award for Excellence in Teaching and the Award for Outstanding Contributions to University Teaching from the Ontario Confederation of University Faculty Associations (OCUFA). In 2005 she received the Achievement Award from the Canadian Association for the Study of Women and Education and, in 2009, the inaugural Award of Distinction from OCUFA's Status of Women Committee.
She is a founding co-editor of Historical Studies in Education and a charter member of the Canadian History of Education Association. In addition to many articles, Coulter has published the edited collections, The Gifts Within: Carrying Each Other Forward in Aboriginal Education and, with Helen Harper, History is Hers: Women Educators in Twentieth Century Ontario.
Coulter is a member of the University of Western Ontario's faculty association and chairs its equity committee. She serves on the university senate and for five years was the Associate Dean of the faculty of education. She also works with a range of community and social justice organizations.
She holds a BA, MEd and PhD from the University of Alberta. Her College registration number is 214786.