<![if !IE]>
<![endif]>
Looking for new ways to encourage parents to read to their children? Download free tip sheets created by ABC Life Literacy Canada and discuss them at your next parent-teacher meeting.
From day-to-day tasks such as making a shopping list to enjoying a storybook, these tip sheets provide parents with fun literacy activities for the whole family.
Research shows children have a better chance of becoming fully literate adults if reading is encouraged at home. Literacy activities also mean that parents are keeping their own skills sharp while they strengthen family ties.
Let the reading revolution begin! Visit abclifeliteracy.ca > Programs & Initiatives > Family Literacy Day > Free Downloads.
READER SURVEY
Source: Professionally Speaking's 2011 Reader Survey
77
PER CENT
of College members shop online.
83
PER CENT
of them buy books online.
---
Are first-year students' social-media skills lacking?
Yes. They're great at using Facebook and YouTube, and they're excellent consumers, but they don't have the creating and critiquing skills they need. It's easy to watch a video but hard to make one. It's easy to collect photos for Tumblr, but using Photoshop for digital-image editing and understanding brand messaging and digital reputation — that's work.
How can teachers help students become more social-media savvy?
Get them thinking about issues of over-sharing and privacy, so they can start managing their online identities. Kids are just putting it all out there with no thought to repercussions. To kick-start the digital-reputation discussion, ask questions about issues they care about, such as whether kids under 13 should be allowed on Facebook or whether there is too much media hype around sexting.
Which social-media skill should all students learn before postsecondary?
Photoshop. We live in a visual culture and the Web makes images and video so compelling. The number-one use for smartphones, even ahead of talking, is taking pictures. At university, students will need to edit images, whether they're making a movie in film or creating a PowerPoint presentation for sociology.
Which trend should every teacher follow and share with students?
Today's big online trend is eliminating the middleman, also known as disintermediation. Brands are becoming their own producers by blogging, posting on YouTube and amassing followers online. Students see this DIY trend every day. Just point out the newest Internet sensation whose video has 20 million hits — without a talent scout, agent or advertisers — and they'll get it. In the work world, they'll need to know how to promote themselves, their brand or cause online. It's a skill employers watch for.
How can we use platforms such as Facebook and Twitter as teaching tools?
One great way is to crowdsource. The teacher brings a prepared answer to a topic, like journalism today or identity theft. Then we all open our laptops, log onto Facebook (students must be at least 13 years old) and do group research.Students find news, videos and images online — and put it all up on their walls. When they're done, share the answers. You'll always find that the teacher's version is the least interesting.
---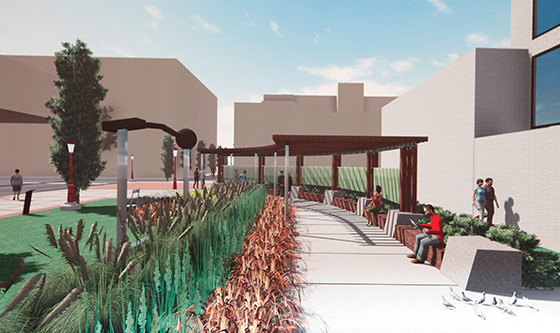 ---